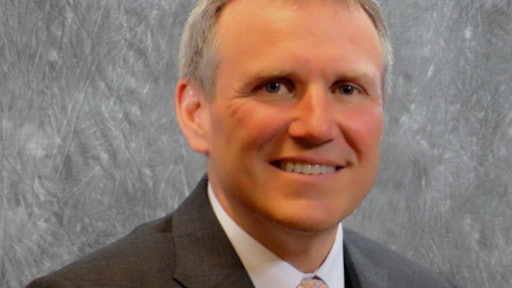 Earlier this year it was announced that Jacobsen Textron had acquired the assets of zero-turn mower manufacturer Dixie Chopper. Jacobsen will continue to operate Dixie Chopper out of the company's Indiana facilities and its existing management team will join Jacobsen.
As the company brings Dixie Chopper and its products into the fold, they will round out a complete product offering of turf maintenance equipment now including zero-turn mowers, reel mowers, trim mowers, wide-area rotary mowers, aerators, sprayers, utility vehicles and renovation equipment.
In the months following the acquisition, Jacobsen hopes to evaluate the brand's product offering and representation in the market as they invest heavily in the brand and the successes of its dealers. We recently spoke with David Withers, president of Jacobsen, who shares his plans and hopes for a union that brings all out on top.
Q: In 2006 Jacobsen sold the BOB-CAT line of mowers. Why was the decision made to sell that line at the time and why get back into the commercial mower market now?
A: Jacobsen acquired Ransomes—and the brands owned by Ransomes—in 1998. BOB-CAT and several other companies were part of that acquisition. Jacobsen was doing really well in the golf and commercial markets around that time, and the integrations of Jacobsen and Ransomes was pretty uncomfortable. The company became a little inward-focused and lost sight of where we were going. We lost a lot of customers as a result.
After the senior leadership at Jacobsen reviewed the situation a few years later, they decided to get the golf business back on track. They didn't want to be distracted by any different markets and the decision was made to divest all of the non-golf-related lines (BOB-CAT, Bunton, Ryan and Steiner, now a part of Schiller Grounds Care).
We have seen a significant turnaround in our performance and built a momentum great enough where our confidence level in our ability to now broaden our product portfolio is much stronger. We could see that over the next 4-5 years the growth of our golf segment will slow as our market share hits a ceiling. We wanted to get into a broader market again and if you are interested in the North American market and don't have a zero-turn mower, you are excluding yourself from a big chunk of that commercial sector. We felt comfortable that we could now expand into this other market without it distracting from what we are doing in the golf sector.
Q: What led you to choose Dixie Chopper to bring you into that mower market once more?
A: We are quite capable of designing our own mowers, building a brand, channel and a range of products, but it is cheaper and quicker to do that all through an acquisition rather than through organic growth and development. 
We wanted a company that was a decent-sized player to kick start us in the way we desired. The product range they had shares no overlaps with ours and we liked their philosophy and the principles they ran their business by, as well as the design and thoughts that go into the machines. We could see that Dixie Chopper had a robust design, solid products and good people—it was a good fit for us.
Q: What is your plan for branding the Dixie Chopper product in North America and abroad?
A: For the North American market we would definitely stick with Dixie Chopper in the branding. We think it is a really well-known brand with good brand equity. Dixie Chopper currently doesn't sell significantly in the export market, so we'll consider what brand is most appropriate outside of America.
Q: Moving forward, does Jacobsen have any plans for new product development?
A: We inherited the product plan that Dixie Chopper had for themselves for the next couple years and have a few ideas for areas where the technology we have might be appropriately incorporated. We certainly will continue to develop new products and review how both sets of product could benefit from the knowledge we have in each of the companies. This first year we want to pull together a good, coherent plan that looks ahead at the planning period of 5-7 years and what line expansions we hope to make at that time. 
Q: With the addition of the Dixie Chopper line, what adjustment will you make to your dealer market?  
A: Right now Dixie Chopper has no export channels at all. There is a huge opportunity for us to build an export channel which we will definitely look into. The dealer channel in North America is very well served in some markets, and in others I feel we are under-represented. An individual town-by-town analysis will need to be done to see where we have holes in our coverage.
While there are opportunities geographically to expand, it is not our intent to put a dealer in the shop next door to another good dealer. If we have good dealers doing a great job covering their area, then we wouldn't be looking to make a change.
I've been in the turf industry 25 years, and in all that time I always valued the dealer channel. The key point in the decision to purchase or not purchase a particular brand or product comes down very strongly to the relationship between the dealer and their customer. I think dealers know a lot about this market that we can learn from, and we want to work very closely with them to expand and grow this brand.
Q: Dealers have shared their optimism regarding the acquisition as well as their doubts Jacobsen can bring Dixie Chopper to the forefront of the saturated mower market. Why should existing Dixie Chopper dealers feel comfortable and confident in this change?
A: As you look back at what has happened at Dixie Chopper, they have been through some management changes over time. When they were run by the Evans family, and were in a good financial position, they were very successful in the marketplace. It was only some of the things that the dealers experienced more recently that started to cause concern.
Now the brand has a very solid financial backer in terms of Jacobsen Textron, we believe that the principles behind what we did to improve our position in the golf market will resonate well even in this crowded and competitive marketplace.
Our strategy consists of building relationships with the customers, building a machine that gives the customers what they want, and backing that product up for the whole of its life. We will not be shy about investing in our service parts departments so that we have a very high fill rate and can ensure that an ordered part arrives the next morning. That is our expectation as Jacobsen and we would expect to bring that same culture and support to the Dixie dealers and products.