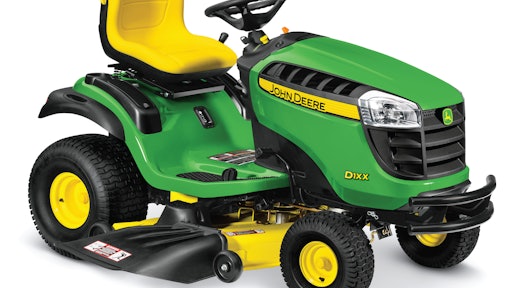 "Nothing runs like a Deere," except for these 2,000 or so lawn tractors that have been recalled due to a crash hazard.
John Deere has recalled about 1,700 lawn tractors (in addition, 370 were sold in Canada) because the brake arm can fail, posing a crash hazard that could result in serious injury or death, although no injuries have been reported thus far.
This recall involves John Deere models D110, D125, D130, D140, D155, D160 and D170 lawn tractors with serial numbers beginning with 1GXD. A complete list of serial numbers included in this recall is on John Deere's website. The model number is printed on the bottom left and right of the hood in yellow. The brand name is printed on top left and right of the hood in black. The serial number is located on the left side of tractor, under the fender, above the left rear tire.
The lawn tractors were sold at Home Depot, Lowe's and other John Deere dealers nationwide from May 2015 through August 2015 for between $1,700 and $2,700.
Contact an authorized John Deere dealer for a free repair.
Visit the CPSC website for more information.