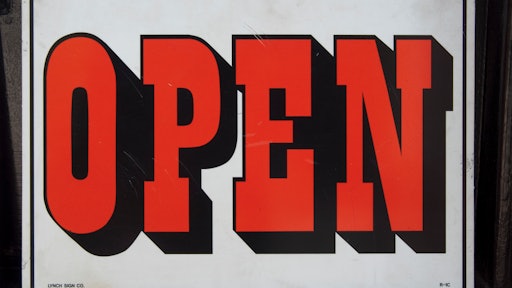 Registration for the hardscape industry's largest trade show, Hardscape North America (HNA), is now open. Organizers have announced new show hours, big name speakers, a VIP education pass and more. Set for October 17 -19, 2018 at the Kentucky Exposition Center in Louisville, Kentucky, HNA continues to grow in attendance, reaching record numbers in 2017 with 2018 expected to be even larger.
As a result of the show's continued growth, a new format will be implemented, allowing all industry members to attend the show on Wednesday. The indoor show floor will open exclusively for dealers, retailers and the media at 12 p.m. on Wednesday. Then, beginning at 3 p.m., the entire industry will be invited to visit the indoor exhibits and enjoy a welcome reception on the show floor from 5 to 7 p.m. The indoor exhibits and Outdoor Demonstration Area will be open Thursday and Friday for all industry members.
Dr. Robert Ballard, the oceanographer and former U.S. Navy officer who discovered the Titanic wreckage, will deliver two keynote sessions on Wednesday. Ballard has a passion for the last great uncharted territory, and will entertain and motivate attendees while sharing his practical approach to team building and execution. His presentation for dealers, 10:30 a.m.-12 p.m., is sponsored by STIHL Inc. and BOBCAT, and his keynote for contractors, 1:30 - 3 p.m., is sponsored by JOHN DEERE. These sessions are included with trade show registration.
Attendees interested in the education component of HNA can save money by purchasing the new HNA VIP Pass. This admission upgrade gives the attendee open access to seven conference sessions and six live hardscape demonstrations—a $400 value. The cost of the pass is $189 for ICPI/NCMA/BIA members or $229 for non-members, in addition to trade show admission.
The Hardscape Demonstrations will have a new format and presenter this year. Award-winning hardscape consultant Frank Bourque and his team will lead six sessions, teaching contractors how to install hardscapes around pools and water features for long-lasting results. Each one-hour demonstration offers 1 CE hour for ICPI Certified Installers. Attendees may upgrade their trade show registration for $50 (Demonstration Upgrade) or purchase the HNA VIP Pass for access to all six demos.
Additional highlights of HNA 2018 include:
Seven conference sessions featuring the industry hot topics and expert presenters. These include first-time conference presenters Leslie Shiner discussing Using a Dashboard to Steer Your Hardscape Company on the Right Path and Jeff Rak discussing How to Design, Sell & Build Outdoor Kitchens and Living Space.
The HNA Dealer Network Program will start a day earlier, with a half-day afternoon session on Tuesday at the Hyatt Regency downtown, followed by a Dealer Networking Reception. The Dealer Network Program will conclude with the Wednesday morning session and HNA Keynote. The program will focus on a variety of issues, including utilizing Just-In-Time stock and shipping vendors, using co-ops or buying groups and how to determine when an inventory management system makes sense to implement.
Top hardscape contractors will compete in the Hardscape North America Installer Championships. Twenty-four teams, including the seven winners from the regional championships, will compete over the course of three days. The 2018 champion will receive a prize package valued at approximately $10,000.
The HNA Hardscape Awards Presentation will take place on Thursday, October 18. Awards will be presented to outstanding hardscape projects by contractors in commercial and residential applications. Three new categories have been added: Natural Stone, Outdoor Living Features and Vintage Installation. 
ICPI and NCMA continuing education Pre-Show Installer Courses. All classes will take place on Tuesday and Wednesday, October 16 and 17 at the Hyatt Regency Hotel and are approved for CE hours for ICPI Certified Installers.
Three free nights of concerts will rock the Mercedes- Benz Vans stage at Fourth Street Live! The Crashers, Tuesday, October 16 Colt Ford with opening act Kelleigh Bannen, Wednesday, October 17 Jana Kramer with opening act Mackenzie Porter, Thursday, October 18
Early-bird registration is $15 and includes access to over 900 indoor exhibits, the 20-acre Outdoor Demonstration Area and admission to the Green Industry & Equipment Expo (GIE+EXPO), the largest trade show for the lawn and landscape industry, co-located with HNA. It also includes the Kick-Off keynotes, the opportunity to see the HNA Installer Championships and attend the HNA Hardscape Project Awards Presentation. The early-bird deadline is September 6, 2018. Attendees can register after the deadline, or at the show for additional fees.
Hardscape North America will be held in Louisville, Kentucky. HNA 2018 attendees can receive discounts on flights to and from Louisville on Delta, United, American and Southwest Airlines.