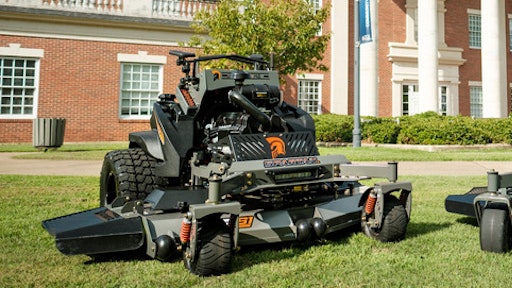 Spartan Mowers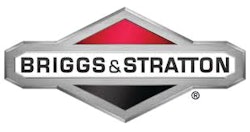 Spartan Mowers first stand-on unit will include a power option of a Vanguard BIG BLOCK 37-hp engine.
"Spartan's new KG stand-on mower takes advantage of everything we love about its ZTR mowers and applies it to a stand-on unit — including Vanguard power," said Chris Davison, senior marketing manager, Vanguard commercial power, Briggs & Stratton. "We're excited to see the BIG BLOCK 37 Gross HP EFI engine offer a high-quality and efficient cut on this exciting new stand-on offering."
The BIG BLOCK 37.0 Gross HP is designed with Vanguard EFI technology for a powerful and fuel-efficient ride. The Vanguard EFI technology utilizes the engine control module (ECM) to tune every single operating point unique to the engine. It takes in all of the signals from the engine sensors to make cycle-by-cycle decisions on how much fuel and spark to provide the engine and when. This means improved starting at all temperatures, smooth performance at all elevations, quick load acceptance and reduced fuel consumption on the mower.
Designed to be simple to use, the KG offers eight adjustable settings for weight and comfort angles. Additional features of the Spartan King of the Grass mower include:
An operator's platform with four (4) progressive bushings - allowing for 100-300 lb operator comfort
Smoother Parker Integrated Hydros
Four adjustable shocked dual independent front suspension forks
Front radial castor tires
Wide radial tires with Spartan's exclusive tread design for a softer ride and traction
18,500 feet per minute blade tip speed, and unique baffling to allow for a pristine cut
These features, combined with the effortless power of the Vanguard 37.0 Gross HP BIG BLOCK, offer operators a comfortable ride without sacrificing cut quality or productivity.