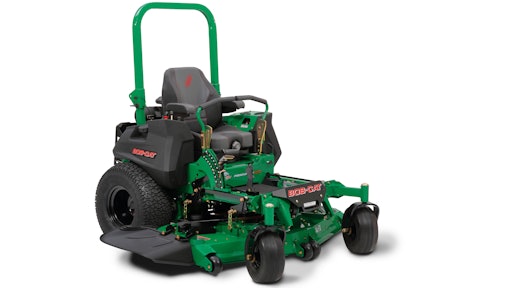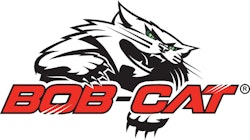 BOB-CAT says its Next Generation Series ride-on commercial mowers include five new models—the Predator-Pro 7000, ProCat 6000MX, ProCat 6000, ProCat 5000 and QuickCat 4000—which come equipped with not only a fierce design, but also:
A fast 19-MPH transport speed on the Predator-Pro 7000 with two-speed transaxles, while increased ground speeds up to 12 MPH can be accomplished on the ProCat 6000MX with 24-inch Zero-T drive tires.
The BOB-CAT AirFX mowing deck with a bullnose design for increased airflow and vacuum lift to maximize the quality of cut.
A new hitch and a swing-away back bumper on the Predator-Pro 7000 and ProCat 6000MX to provide full access to the engine.
Operator controls angled toward the operator seat to facilitate use and eliminate operator fatigue.
A Kawasaki FX1000V engine to provide muscle and commercial-grade strength for the Predator-Pro 7000, while the ProCat 6000MX boasts a V-twin barrel Kawasaki FX850V engine with major strength and a precise cut.
Handles with an almond-shaped, ergonomic grip and a single-bolt height adjustment to make them more comfortable for each individual user.
An ergonomic seat with weight and comfort adjustments for those days when mowing lasts all day long.
BOB-CAT MOW WITH CONFIDENCE limited warranties.
Request More Information
Fill out the form below to request more information about
Next-Generation Commercial Zero-Turns Sport Fierce New Look