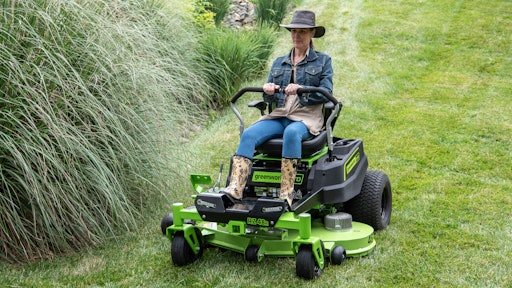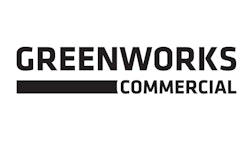 Greenworks Commercial
Greenworks Commercial, continues to grow its offering of lithium-ion battery powered, zero turn mowers with the addition of the GS RZ48R.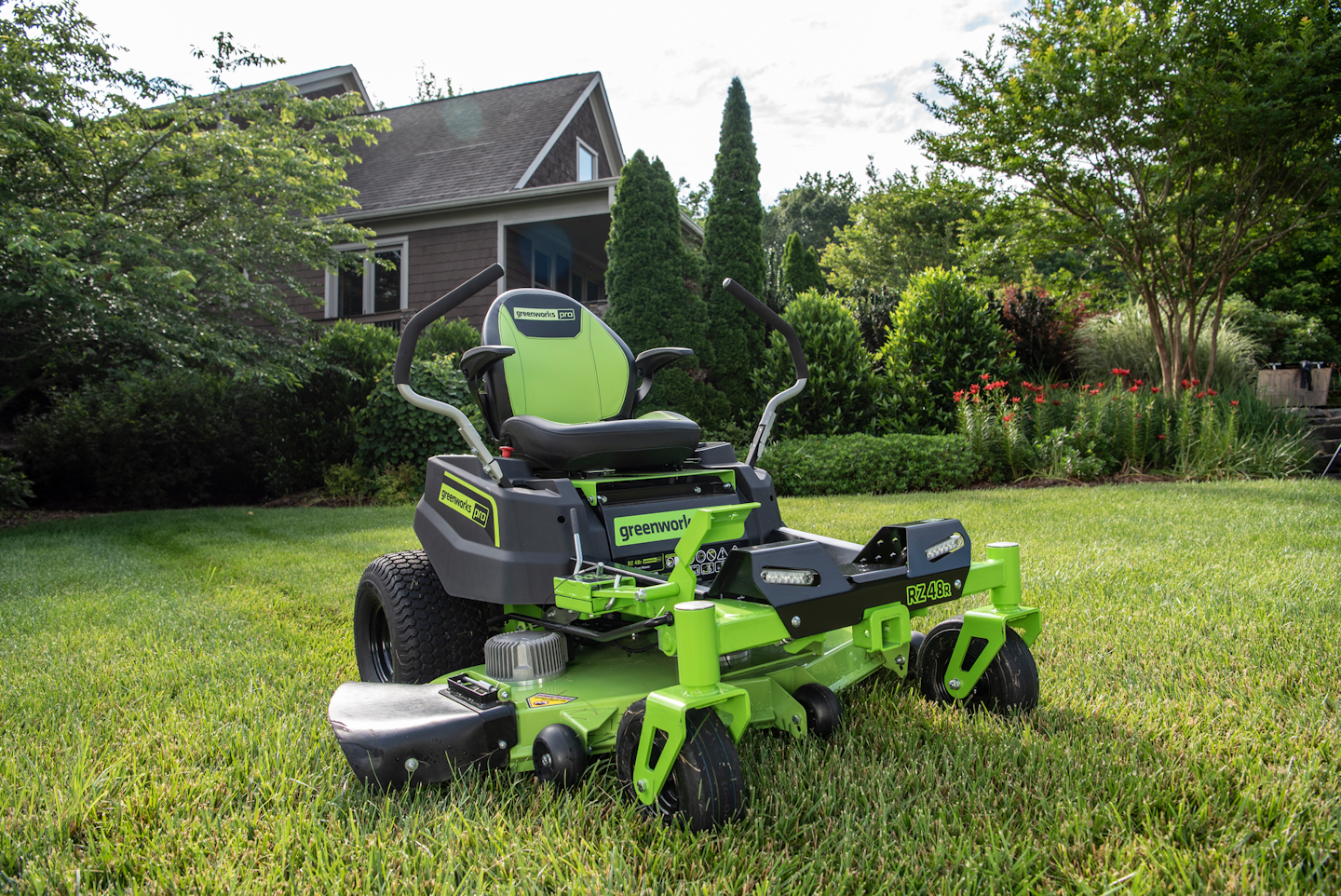 Powered by superior brushless motor technology and an advanced 82-volt lithium-ion battery, the RZ 48R residential zero-turn mower packs a serious punch.
"The GS RZ48R really sets the standard for residential battery powered zero turn mowers," said Tony Marchese, Commercial Business Unit Leader for Greenworks America. "Not only is this machine powerful enough to get any residential job done, but the use the lithium-ion battery powered technology makes getting the job done a much more pleasant experience for the user and neighbors, with low noise and no fumes."
Inspired by professionals, it is perfect for the demanding homeowner seeking commercial inspired power and performance. Its ergonomic design and compact size are exceptional for maneuvering through challenging terrain and tight spaces.
The brushless drive motors provide incredible torque and power, extended runtime, and long life; and three 1.5Kw brushless blade motors provide up to 15,000 feet-per-minute of blade speed for reliable cutting performance.
Capable of top speeds of 7mph (forward) and 3mph (reverse), it mows up to two (2) acres on a single charge.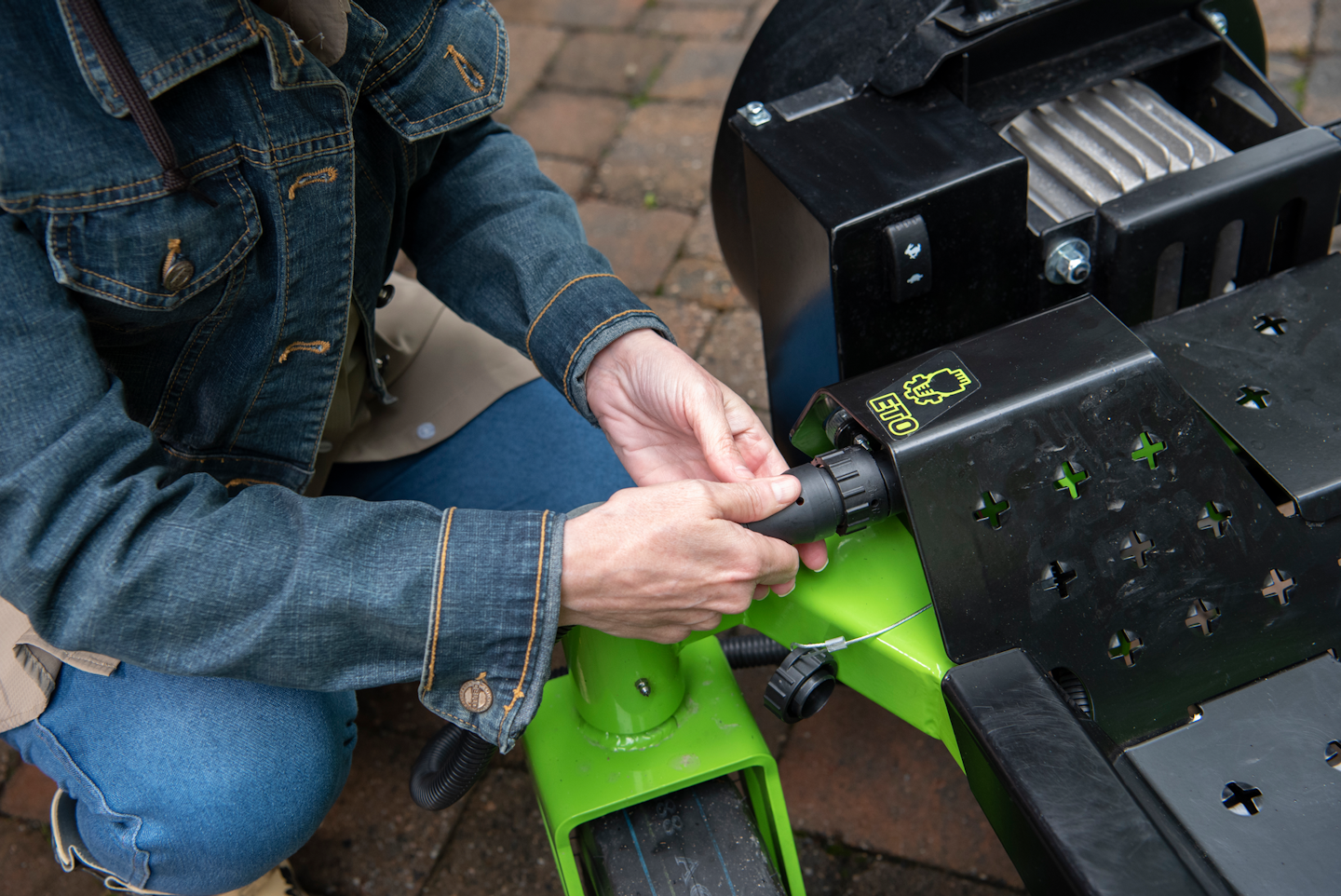 It also features a commercial-style pedal deck lift and front-mounted hitch receiver with Electric Take-Off (ETO) that allows operators to use powered and non-powered implements for added versatility.
Equipped with a 48 inch fabricated 10-gauge steel deck with a ½ inch steel leading edge for incredible durability and life, the RZ48R is rugged and powerful, and with 7 cutting heights ranging from 1-1/2 to 4-1/2 inches, there's a cutting height for just about any personal preference. For added efficiency RZ48R boasts an efficiency-boosting Eco Mode feature that manages blade speed to extend run time when grass is less dense.
Anti-scalp deck wheels reduce the risk of scalping your lawn when mowing uneven terrain, and large 20 inch rear tires provide excellent traction and a comfortable ride.
Additional features and benefits Include:
Fabricated steel deck built to withstand any conditions your yard dishes out
Eco Mode to manage blade speed for maximum run time when grass is less dense
Brushless motor delivers more power, quieter operation and longer life
Easy access controls and an ergonomic design
Quiet, clean operation without the hassle of fossil fuels
Like all Greenworks Pro mowers, the RZ 48R zero-turn mower is powerful, durable, emissions-free, and runs quietly, with very little maintenance required.
Request More Information
Fill out the form below to request more information about
Greenworks Commercial Grows Its Zero-Turn Offering With the Unveiling of the GSRZ48R for Residential Properties