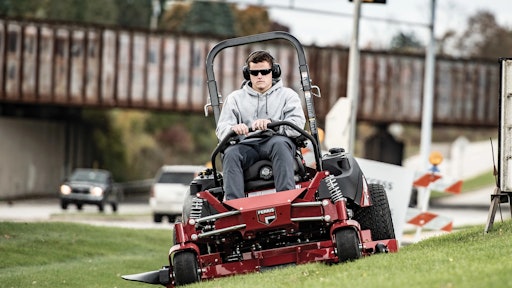 The Ferris ISX3300, an upgrade from the IS3200, features an updated bumper, innovative ROPS design and next generation independent suspension.
The ISX3300 runs on a 37-horsepower* Vanguard BIG BLOCK EFI with Oil Guard System or a 40-horsepower Vanguard BIG BLOCK ETC EFI with Oil Guard. The Oil Guard system extends oil change intervals to 500 hours. Available with either a 61- or 72-inch two-belt iCD cutting system, the ISX3300 is outfitted with Hydro-Gear ZT 5400 Powertrain transaxles and Hercules spindles.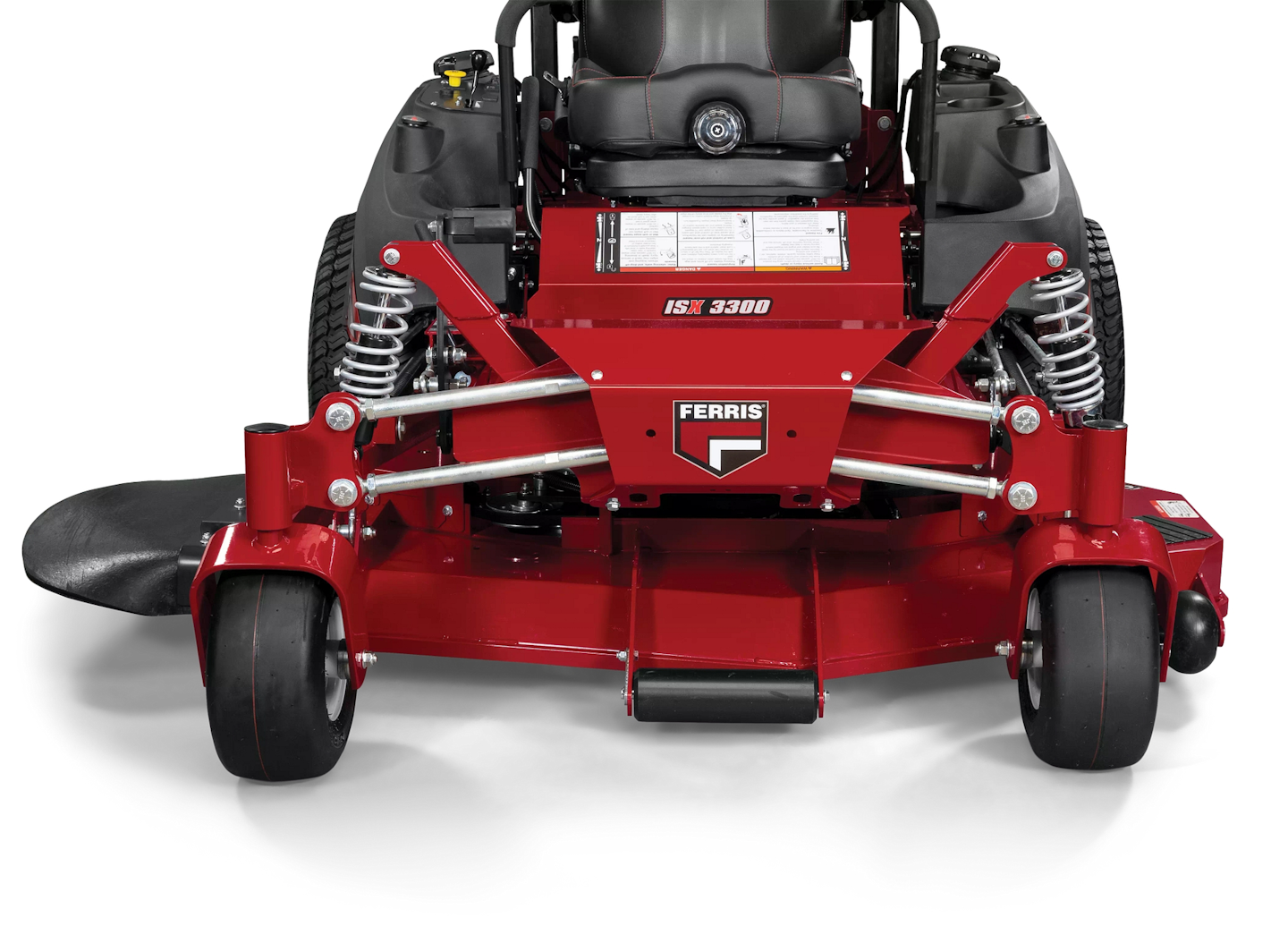 The Forefront Suspension System allows landscape professionals to mow at higher speeds due to increased mower control. Forefront utilizes four control rods with hardened radial ends to eliminate caster chatter, ensuring the front casters remain in the ideal position throughout the full range of motion. Adjustable, dual-rate coil springs resist component motion and offer five-position adjustments for conditions, preference and attachments. The coil-over shocks feature mower-specific valves, oil capacity and bump/rebound setting for maximum contact and bump absorption.
The ISX3300 offers the following customer-driven features:
Angled rear bumper protects the engine, provides easy service access, and provides additional ground clearance.
Ergonomic premium high-back suspension seat provides added comfort.
Next generation foldable ROPS reduces noise while the mower is in motion.
The ISX3300 is backed by a 2+2 Year Limited Warranty. This covers the unit for four years; the first two years with unlimited hours, and years three and four up to 500 hours. All suspension components, including the coil-over shocks, are covered for five (5) years or 60 months.
Request More Information
Fill out the form below to request more information about
Ferris Introduces New ISX 3300 Zero-Turn Powered by New Vanguard Big Block EFI ETC Engine