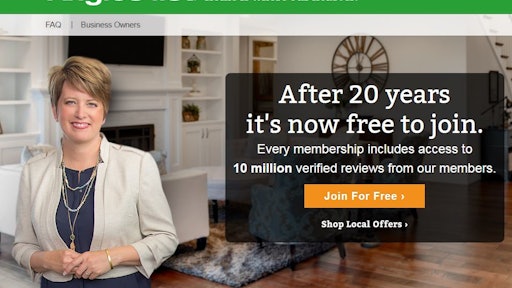 Angie's List has begun notifying the select companies who've earned its 2016 Super Service Award, its most coveted distinction. Hundreds of companies in the landscaping industries have made the final cut (as of December, more expected to accept their award by the February 2017 deadline):
Landscaping – 441 companies
Hardscaping – 188 companies
Landscape Lighting – 52 companies
Lawn & Yard Work – 332 companies
Lawn Fertilization & Treatment – 95 companies
Irrigation – 112 companies
Leaf Removal – 42 companies
Lawnmower & Power Tool Repair – 11 companies
To be eligible for a Super Service Award, companies have to meet market-specific criteria that includes an average A overall grade for the review period, a criminal background check and be in good standing with Angie's List. Fewer than 5% of the companies are able to hit the high marks.
Those who accept the award receive a no-charge badge on their Angie's List profiles that veteran Angie's List members see as a "Hire me!" beacon. Winning companies can market their SSA status to Angie's List members, and those who do earn about six times more profile views than advertisers who don't win the award. And because access to reviews is now free for consumers, Angie's List expects the SSA to have even greater significance than in recent years.
More than 3 million households nationwide check Angie's List reviews to find the best local service providers, like roofers, plumbers and mechanics, doctors and dentists, and landscape and lawn care contractors. Check out the FAQ section of Angie's List to learn more.