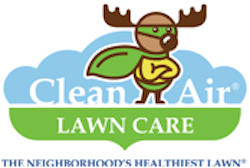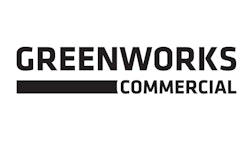 Greenworks Commercial
Greenworks Commercial recently announced that Clean Air Lawn Care has chosen it as an official provider of battery-powered tools to its 40 franchisees throughout the United States. Through the agreement, Clean Air reinforces its commitment to deliver the finest landscape maintenance and development services while making a positive impact on the environment. 
In addition to bolstering the performance of its zero-emission equipment, the use of Greenworks Commercial's tools will allow Clean Air to deliver its customers a superior experience
 Clean Air Lawn Care is committed to partnering with the leading battery powered lawn care manufacturers.
"Greenworks Commercial equipment delivers the speed, power, and reliability our franchise owners need to service accelerating customer demand for cleaner, quieter lawn care," said Kelly Giard, CEO of Clean Air Lawn Care. "This partnership proves that electric lawn care equipment has arrived as a viable alternative to gas."
The official Outdoor Power Equipment partner of EarthDay 2020, Greenworks Commercial offers tools that are easy to use, eliminate emissions, are significantly quieter, and boast a powerful brushless motor that lessens vibration reducing user fatigue substantially throughout the day.
"We pride ourselves on improving the environments and communities our tools touch," said Tony Marchese, Vice President of Sales and Operations – Commercial Business Group, Greenworks Americas. "We are excited to have the opportunity to partner with Clean Air Lawn Care – our nation's leading full-service sustainable professional landscape provider to bolster the quality of services they are delivering."