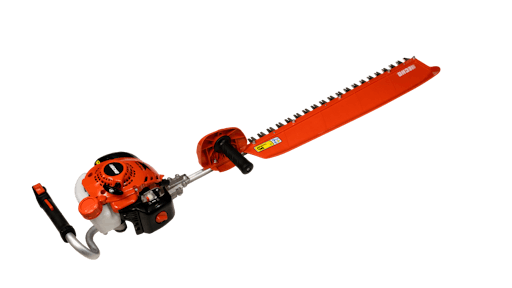 Landscapers have one of the toughest jobs out there and that's why ECHO continuously designs each product with the end-user in mind.  When it came to developing the HCS-3810 38" straight shaft trimmer, quality and comfort was the goal. Weighing only 10.8 lbs, ECHO says it's the lightest professional grade hedge trimmer on the market.
The HCS-3810 is perfect for all branch types. Its 21.2 cc engine features single-sided, double-reciprocating laser cut RazorEdge blades, designed for superior cutting performance and long-lasting sharpness. The trimmer reduces the amount of fatigue on the user by increasing vibration control and incorporating the lightest parts available.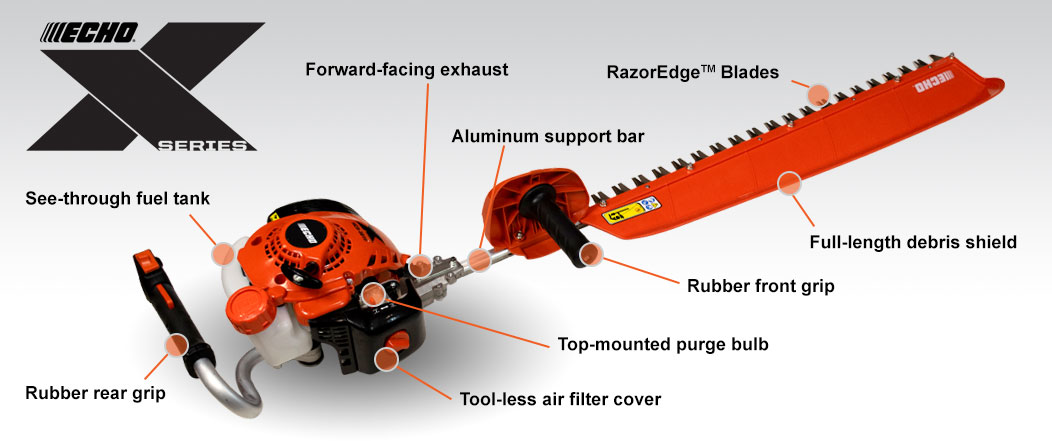 Other benefits include a leaf collector that helps sweep away cut material for a cleaner finish and the front-facing exhaust prevents plant damage and directs exhaust away from user. The HCS-3810 contains a i-30™ starting system that reduces starting effort by 30% and its commercial-duty air filtration protects the engine and extends maintenance intervals.
 The HCS-3810 comes with a two-year commercial warranty and a five-year consumer warranty.y. 
Request More Information
Fill out the form below to request more information about
ECHO's HCS-3810 is a Very Light-Weight Trimmer with Long-lasting Sharpness