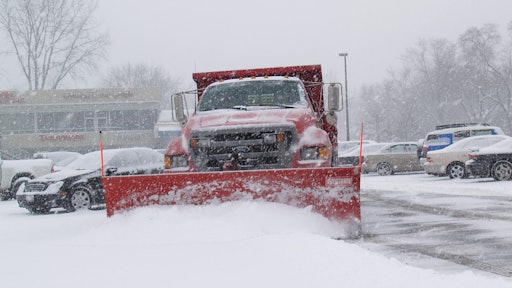 All snow prospects are not created equal.
Snow and ice management contractors often face the dilemma of not wanting to turn down work. That can be due to financial constraints, the unpredictability of the upcoming snow season, or the concern of trying to keep their workforce busy all year-round.  
They feel the pressure to stockpile as many snow clients as they can to build their portfolio for the upcoming snow season.
This can lead to contractors not spending enough time identifying and qualifying the right prospects for them, only to find out at the end of the season that some of these new clients were in fact hurting their bottom line says Pete Ducusin, director of sales for LMN, a snow and landscape industry business software provider.
Types of Clients
Typical snow prospects can be broken down into general categories such as residential, commercial, government, retail, etc. Ducusin said most contractors often stop there.
"There's another layer to consider when prospecting, and that's their contract types," he said. "As you can imagine, your conversation or how you wish to dictate your snow pricing could change whether you're interacting with a snow-only contract versus a potential 12-month contract for both snow and summer services. The same can be said when negotiating with your existing client base."
Most companies will offer the same snow pricing regardless of whether it's an existing or potential new client. Ducusin pointed out that there are some key things to keep in mind such as history or other extenuating circumstances that must be kept top of mind when dealing with your existing customers.
"When identifying and qualifying a prospect three key considerations must be brought to the service," he said.
What are the service timing requirements? And does it fit with your current portfolio?
Where is the site and can it be integrated with your current routes?
Do you have the equipment and staffing to serve the property successfully?
Equipment and Labor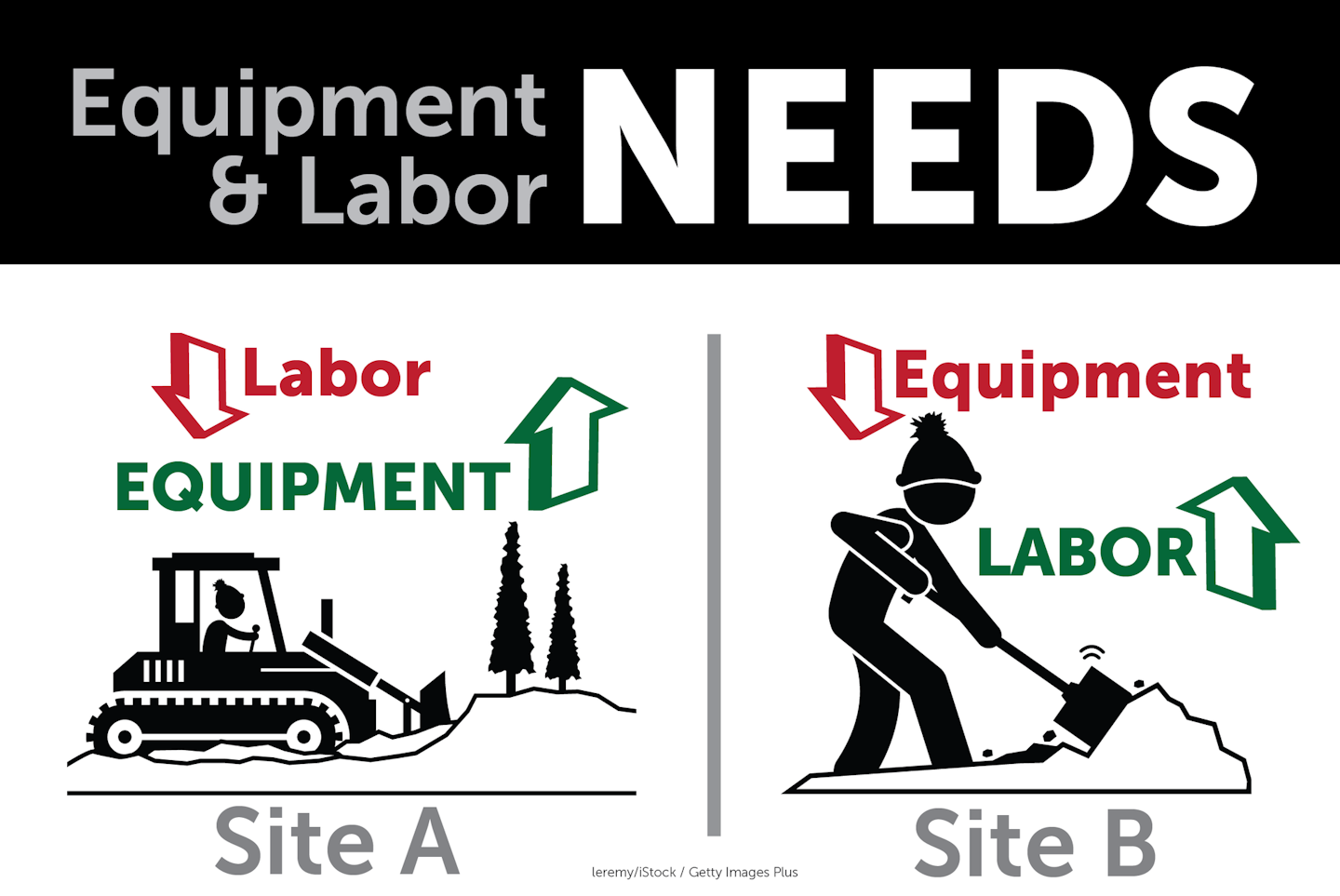 Ducusin said there are direct correlations with a contractor's portfolio of customers and whether they  are properly equipped or staffed to manage these sites.
"Your roster of equipment and labor should serve as your first trigger as to whether or not a potential job site is right for you," he added.  
As an example, site A could be a wide-open industrial lot that's only in use during the weekdays between set business hours.
Site B may be a school campus with lots of walkways that has foot traffic all day long.
Immediately, you can appreciate that each job site would have its own unique equipment and labor requirements.
"Before you consider taking on a new client you need to ensure that you are either already equipped or have the means to be equipped with the rentals or subcontractors for the upcoming season," Ducusin said.
For equipment acquisition, Ducusin recommended contractors arm themselves with a rich portfolio of local dealers or, if fortunate enough, to have a local brokerage firm that can get in touch with other companies willing to rent equipment.
He noted that in recent years there are services online that can connect with those who are also seeking to rent out equipment as well.
Staffing
Staffing is another variable that contractors should not ignore when considering adding a prospect.
"If you start bidding and winning residential jobs with lots of sidewalk shoveling then you want to make sure that you've got a head start on finding the labor to do the work," he said.
Subcontractors are another option to consider.
"If your goal is to scale fast, and take on an abundance of snow clients at once without the burden of carrying equipment or labor costs year round, or even just for the winter months, subcontractors could serve as an additional resource for your organization," Ducusin said, acknowledging that use of subcontractors could be its own discussion and advised getting some advice on use.
Premium wages during the winter months also is part of the staffing consideration. It is fairly standard to see most snow and ice contractors offer an annual salary for full-time employment year-round.
"If you are expecting employees to brave the elements at all hours of the day and night during a snow event, you'd want to make sure you compensate your staff fairly to ensure you keep them through the season or throughout the year," Ducusin said.
He noted that in recent years, there is a growing trend in companies gamifying their lead and prospect generation through the use of staff incentives and bonuses.
Time and Site
The other two things that contractors need to think about is service timing requirements and site location.
"If a new prospect has strict requirements on when they need to be serviced, for example, a hospital that's open 24/7 with zero tolerance versus a shopping complex that doesn't open until 7 a.m.," Ducusin said. "You need to ensure the work falls within the scope of your current service times."
He noted that there is no point in taking on work if the client falls outside of current routes - or new staff or subcontractors should be considered.
"This should be fairly obvious but can be a costly mistake if taken lightly," he said. "If a lead falls out of your current route, the additional time it would take to send the crew to the job site may not make sense from an efficiency perspective."
From a site location perspective, snow and ice management contractors must consider the distance to the nearest salt depot or their shop if the salt is stored there,  who is the nearest operator to that job site, and is that even the right operator to service that site.
"All of these variables can compound into a big detriment to how efficient your route can be at the end of the day, Ducusin said. "The most efficient snow and ice contractors define their market segment or segments by having laser-focused position with the right equipment and staff to be experts in their niche."
He added that by owning a specific subset or subsets of prospect types, contractors can set themselves up for success by maximizing their efficiency by having similar type properties, all using similar equipment and operator familiarity since they are more likely to have the same type of requirements from site to site.
"While it does take discipline to turn down work, it pays off in the long run by ensuring you're not hanging on to accounts that don't fit in your market segment, which could be siphoning profit from your bottom line," Ducusin said.