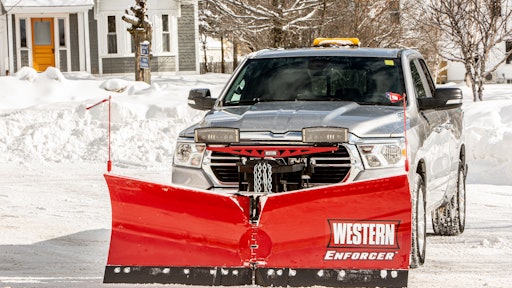 Western Products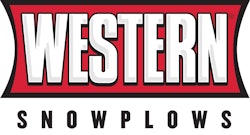 The Western Products Enforcer V-plow is purpose-built for half-ton trucks and engineered with all of the features and benefits of Western's full-size V-plows. Available with either powder-coated or stainless-steel blades, additional features include:
7' 6" wide as a straight blade or 6' 9" wide in V mode, making it the ideal size for cleaning up smaller jobs and spaces. The Enforcer V-plow is 26" high in the center and 33" high at the outer edge.
Double-acting angle cylinders allow the operator to adjust the wings independently or to lock them together for efficient straight-blade operation.
Trip edges are included to protect the equipment and operators if an unseen obstacle is struck. 
 UltraMount 2 attachment system allows for easy plow hook-up.
LED or dual halogen Nighthawk headlamps.  
Accessories include a 10" rubber deflector, shoe assembly kit, AR400 steel curb guard kit, cast iron curb guard kit, ½" steel cutting edge, 1" poly cutting edge, blade stop kit, back drag edge.
Request More Information
Fill out the form below to request more information about
Western Products ENFORCER V-Plow