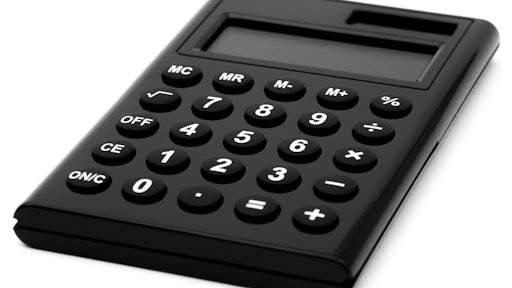 Running a snow removal business these days is full of new headaches. Whether you're struggling to keep your business fully staffed or worrying about changing local regulations, it can seem like every day brings a new set of challenges.
Managing your business' books shouldn't add to that pain. Today, an array of accounting and bookkeeping software tools make it easy to keep track of money coming into and going out of your business—even if you're constantly on the road. With mobile apps offered by many cloud-based software tools, you can quickly scan receipts to track business expenses for equipment or supplies. With some applications, you can even accept payment on the spot from customers so you don't have to spend precious daylight hours hunting down clients for payment.
Replacing old manual ways of reconciling accounts with stacks of paper invoices and an Excel spreadsheet can give you a deeper, more precise understanding of your businesses' financial health. It can help you make decisions about whether to take on a big job—and whether you're able to hire people to complete it. It can help you prepare for tax season—without having to scramble at the beginning of April.
The benefits of moving your business' finances to a cloud-based accounting or bookkeeping software are many, but the sheer quantity of options may be overwhelming. How do you choose the right software for your business?
To answer this question, start by doing an internal assessment of your business and your business' finances—and use the following questions to help guide your bookkeeping software search.
1. Are You Working with a Team of Accounting Professionals?
If you have a bookkeeper or accountant on retainer, check with him or her at the beginning of your search. Many accountants and bookkeepers have tools they use regularly, and may be able to recommend to you. Additionally, they may be able to recommend tools that make it easier for you to share information with your accountant or bookkeeper. Instead of having to sort through a shoebox full of receipts, some accountants use cloud-based tools to digitally capture receipts with a smartphone.
2. What Do your Monthly Expenses and Invoices Look Like?
Some snow removal businesses may service large territories every week, generating thousands of invoices, racking up thousands of dollars in fuel costs and adding thousands of man-hours to the payroll. Other businesses specialize in working with a small team and a small group of customers for large installations, and subsequently have fewer receipts and invoices to manage. Find an accounting tool that can handle the volume of incoming and outgoing transactions your business experiences on a daily basis.
3. What Kind of Training and Support Are Available?
As you consider software features and functionalities, don't overlook support. Whether you're going to manage your bookkeeping on your own or you plan to hire an accounting professional to shoulder the burden for you, it's important that you know how to use the accounting software that you choose. If your accountant or bookkeeper goes on vacation, and you need to see your business' finances immediately, you're going to want to be able to log in and see your information quickly. Choose software that offers ample documentation on how to use it and, if possible, one that offers access to real live human support agents.
4. What Features Does your Snow Removal Business Need?
As you start to learn more about the accounting software on the market, you're going to learn that there are an ever-growing number of tools for a variety of niches—and many tools offer more features than your business needs. Be sure to find a tool that matches your current needs, as well as any needs you expect to have in the future, without any of the features you don't need.
Take Advantage of the Slow Season to Consider your Options
Before the busy snow removal season begins, now may be a good time to start thinking about setting aside time to evaluate cloud-based accounting tools for your snow removal business. Using the time during the down season can help you reduce accounting headaches next year, while also eliminating the day-to-day tax headaches that come with running your business. Since many businesses offer a free trial period, periods of downtime can also give you a chance to try out several accounting and bookkeeping software applications at the same time to choose the right tool for you.