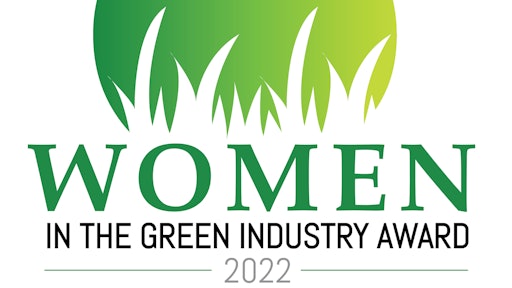 The green industry's ever-growing workforce includes workers of all backgrounds. Green Industry Pros wants to recognize a specific part of the green industry worker make-up: WOMEN. Research from Statista shows that just 6.5 percent of landscaping and groundskeeping workers in the United States are women as of 2020. With this information, it's never been more important to honor our female green professionals. To do so, Green Industry Pros is now accepting nominations for the 2022 Women in the Green Industry award.
Tell us how your nominee has provided a new perspective, what ideas she has brought to the table or why you feel she deserves to be recognized in the industry.
To download a PDF copy of the application to review, please click here.
ALL NOMINATIONS MUST BE SUBMITTED ELECTRONICALLY. To nominate an individual or self-nominate, please complete the questionnaire found here.
Deadline: All entries must be submitted by Friday, March 25, 2022, at 11:59 p.m. CST.
Questions? Please contact Hannah Gooch at [email protected] or Sarah Webb at [email protected].