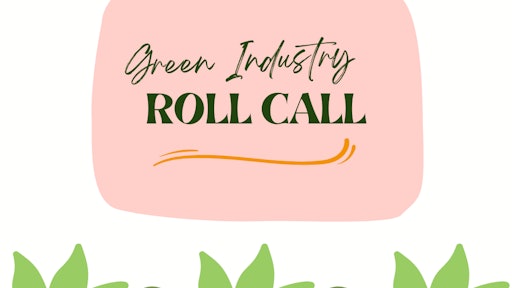 Echo Supports Breast Cancer During Equip
In honor of Breast Cancer Awareness month, Echo fundraised for Twisted Pink, a Louisville-based organization that provides better access to care for people living with metastatic breast cancer, during Equip Exposition in Louisville.
In addition to raising money and awareness for the disease, each year during the show, Echo works with a carver from Bear Hollow Wood Carvers (BHWC), who spends three days at ECHO's outdoor demo area, carving statues using Echo's chainsaws. These statues are then donated to a nonprofit organization where they'll be raffled off; this year, Jason Emmons from BHWC was carving for Twisted Pink.
Additionally, Echo sold custom-made breast cancer tee-shirts at the outdoor demo area, with 100 percent of the proceeds being donated to Twisted Pink. On top of Equip Exposition activities, a $5,000 corporate donation to Twisted Pink will be donated from Echo, and each year, the company fundraises for Susan G. Komen via an annual employee shirt sale.
Hilltip

Hilltip Acquires Industrial Metal Products
Hilltip purchased all assets of Industrial Metal Products. The arrangement provides growth opportunities for both companies' products, while aiding Hilltip's expansion in the North American market.
The acquisition of Industrial Metal Products will allow Hilltip to manufacture its products in North America using the company's Fort Wayne facility, which will immediately get a remarkable expansion for increased production and storage capacity. In addition to the logistical benefits of production at the Indiana location, Hilltip will establish staff resources and a customer service team to better serve dealers and customers in the U.S. and Canada. Industrial Metal Products will continue production and development of its existing product line as a separate division of Hilltip, and it will still carry the Industrial Truck Beds brand name.
Hocking International is Now Synsus Private Label Partners
Hocking International rebranded to Synsus Private Label Partners.
With more than 47 years in the custom chemical manufacturing business, the rebrand represents the next chapter in the company's transformation into the country's leading private label manufacturer of fertility products for the Ag and T&O Industries, with a keen focus on enhancing sustainability in those markets.
Synsus will continue to invest heavily in bringing technologies to market that improve nutrient use efficiency and help its customers get more performance from their private-label fertility solutions.
"As our transformation work continues, it is time to establish an identity that more accurately represents who we are as a company and what we are to our customers," said Greg Crawford, Synsus CEO. "We strive to always be a company that lives up to our promise of delivering premier services and unique products to our customers in their brand."
The name Synsus represents the company's ability to synthesize unique formulas using specialized equipment, while developing consensus with customers to ensure the products developed reflect the needs of the customers' brands. The tagline "Private Label Partners" was added to further clarify what the company aims to be: a trusted partner with its customers for their private label needs
WorkWave completed the acquisition of TaskEasy.
Traditionally, TaskEasy has focused on lawn and yard maintenance, snow clearing, interior cleaning and pool maintenance for single-family rental properties, but as part of the WorkWave family, it will be able to expand its service offerings to include any home service, using WorkWave's vast network of customers to complete this work.
TaskEasy connects single-family rental and commercial property owners with contractors through its mobile marketplace. Combining WorkWave's field service solutions with the TaskEasy marketplace platform will give WorkWave's service customers exclusive access to the service work in their local area, helping its customers grow without the costly expense of sales, marketing and advertising.
"This acquisition is in keeping with our strategy of buying leading companies that, when brought into the WorkWave family, directly contribute to giving our customers a competitive advantage over non-WorkWave customers in their local area," said David F. Giannetto, CEO of WorkWave. "This will further strengthen our relationship with our customers because as they succeed and grow, WorkWave succeeds and grows."