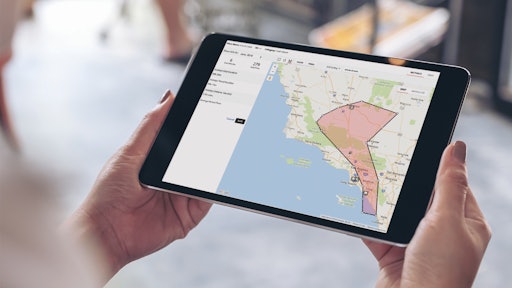 The uncertainty of the winter weather and the tough jobs that crews may need to be prepared for means fleet managers need to be even more prepared.
Fleet managers are increasingly relied upon to mitigate business risks that come with maintaining and tracking assets and keeping their drivers and the communities they operate in safe. This is where advanced fleet management software with robust analytics can help.
Landscaping and construction companies of all sizes can use this technology to monitor weather and traffic conditions on the road and communicate with drivers in near real time. Additionally, as fleet management software leverages GPS tracking, the technology can be used to help managers alleviate the risk of maintenance issues with predictive analytics and alerts by tracking vehicle history.
Read next: 5 Ways Fleet Management Helps You Run a Smarter Business
Summer's swan song is officially here, and fleet managers in the landscaping, construction and other industries have the opportunity to begin planning after a high-volume season for the winter to come.
The colder seasons bring unique challenges like winter lawn prep, leaf removal and snow plowing, which use teams and assets in very different ways. It can be challenging for businesses to not only plan equipment maintenance and replacement in such variable weather, but to also keep their drivers and vehicles safe on the road when bad weather hits.
Here are three reasons to invest in fleet management software this cold-weather season.
Making the right calls on the road, from off the road
The winter brings snow, sleet and above all, it makes conditions more difficult for workers on the job. Winter storms can also impact the roads crews are using to get to-and-from jobs, increasing danger and exposure to hazardous conditions. According to the U.S. Department of Transportation, on average, there are 5.8 million vehicle crashes each year with nearly 21% of these resulting from weather-related conditions.
It is important to be overly prepared and ready for anything. With ice and snow on the streets, fleet managers need to play the role of both navigator and meteorologist in order to help drivers make smart choices while en route with safety and productivity top of mind.
Utilizing GPS tracking technology within fleet management software, fleet managers have the near-real time location information of all vehicles in their fleet, overlaid in the software with traffic and weather condition information. During a winter storm for instance, a fleet manager can quickly alert drivers to road conditions while they are on their way to a job or on their way back after completing it. A fleet manager can make assumptions about the roads that haven't been plowed yet by seeing where congestion levels are the highest. Moreover, if an accident occurs on a main thoroughfare, a fleet manager can use the technology to create geofences, so that when their fleet vehicles cross into a demarcated area, they get an alert. Managers can also use geofencing to direct fleets away from perilous situations and to confirm when they've reached designated zones.
Having this kind of visibility is invaluable to maintaining safety of the business' most important assets – the drivers – while also helping boost productivity during the slower winter months.
Overall, having the ability to reroute or better plan a route with the technologies of advanced fleet software can help fleet drivers get to job sites faster and safely – snow, sleet or shine – and, it empowers fleet managers with information and tools to help their drivers when winter weather strikes.
Providing the tools for improvement
Most drivers know to expect slick roads and shorter daylight hours during the winter. According to the Federal Motor Carrier Safety Administration, speeding is also a major factor in many trucking accidents, and when winter weather seems imminent, drivers may make quick decisions, especially when safe driving is not frequently communicated as a core priority of a business. However, fleet management software can help provide managers with the advantage of tracking unsafe driving behavior where they can use the information to help educate their team ahead of the winter weather, so that when snowflakes begin to fall, the crew and drivers are ready.
Before telematics data, fleet managers had to rely on second-hand accounts of driver behavior and the eventual reckoning from insurers when accidents happened. Correcting driver behavior behind the wheel was reactive rather than proactive, and data points for driver improvement relied too much on one's gut.
Advanced fleet management software provides fleet managers with empirical data on their individual drivers' harsh braking, harsh acceleration, excessive speeding and seat belt utilization. These data points provide managers with a holistic understanding of an individual driver and their safety score. The data can then be utilized to help pinpoint problem areas for specific drivers and provide managers proactive avenues to coach drivers and navigate particular road/driving situations.
Ultimately, drivers who operate vehicles safely will be better prepared to take on dangerous winter conditions while on the job. Fleet management software help take the guesswork out of fleet and driver readiness and safety.
Vehicle health when it matters the most
When a winter storm hits, you don't want to be kept awake at night thinking your vehicles may not be road ready. While fleet managers can't predict or prepare for everything, they do have control of when fleet vehicles get maintenance checkups. Even if the range of a fleet is within the city limits, constant use and wear and tear increases the possibility of worn out brakes, failing engines, un-rotated tires and unchanged oil, all of which can impact business outcomes.
Fleet management software can help provide fleet managers with peace of mind. GPS tracking technology can monitor fuel usage and mileage, which indicates how long a vehicle has been in service. These data points can be used to help develop vehicle health baselines so fleet managers can set alerts and track previous and upcoming maintenance. Managers can use this data as a guide to determine whether a vehicle is fit to be on the road, especially ahead of harsher road and weather conditions.
Making sure your drivers and fleets are safe during the winter can seem like an impossible task, especially as winters become increasingly extreme and unpredictable. However, with fleet management technology equipped, snow and ice management companies can help keep their drivers safe, their vehicles monitored properly and their communities consistently satisfied.