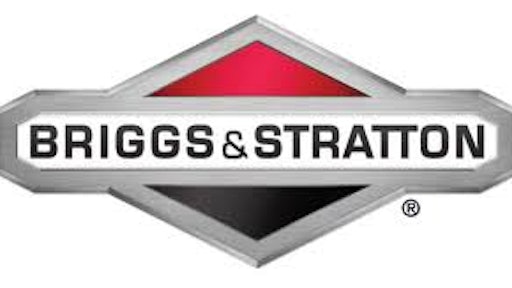 In a recent news release posted to the Briggs & Stratton website, the corporation announced their plan to take strategic action toward cost reductions.
Briggs & Stratton has announced a few changes they will be making to the distribution and manufacturing of their products, taking effect in the fiscal year 2013 (July 1, 2012). In addition to these changes, there will be a reduction in their workforce globally.
Leaving mass merchants
Through a wide variety of products—snowthrowers, generators, pressure washers, garden tractors, lawn mowers and power cleaning systems—Briggs & Stratton has a presence at all mass retailers.
In their recent news release, the corporation announced they will no longer pursue placement of their lawn and garden products in the mass-merchant channel. While Briggs engines will still be found in other OEM products, their own lines of lawn care equipment will become dealer-exclusive products.
Briggs & Stratton was unable to confirm which lawn and garden brands will leave the mass merchant channel. They include: Simplicity, Snapper, Snapper PRO, Ferris, Murray and Brute. 
"It is too early to tell at this point because we may work with retailers and/or OEMs to license certain Briggs-owned brands," explains Laura Timm, director of corporate communications for Briggs & Stratton Corporation. 
"Briggs & Stratton has always focused on our nearly 14,000 independent dealers," says Timm. "They have been a very important part of our business for a very long time and will continue to be in the future."
Briggs & Stratton will continue to invest in the success of their existing dealers, and grow their network where it is necessary.
"Dealers add tremendous value to our customers and we will continue to help them grow their business through education, innovation and customer support," says Timm. "We are always looking to improve the quality of our dealers and add dealers in underrepresented areas."
Moving production
As an additional cost-saving measure, Briggs & Stratton has decided to move production of their horizontal shaft engines from Auburn, AL, to their facility in Chongqing, China. It will be business-as-usual for dealers, as this move will not affect cost or production turnaround times. 
"We continue to make the vast majority of our engines here in the U.S. We also have been manufacturing some in Asia. There is and will be no effect on the dealers regardless of where the engines are manufactured," Timm reassures.
Staff reduction
In addition to the moved production and pulling out of the mass retailer market, Briggs & Stratton announced they will be reducing their staff by 10%. Manufacturing staff reductions were announced previously. Cuts now will be made in the support staff as well.
Once again, dealers are assured that that their day-to-day dealings with Briggs & Stratton will not suffer due to these changes.
"The reductions are being made globally," shares Timm. "Our level of support to our dealer channel will continue at the high level of support that it always has."
Read the full news release: Briggs and Stratton Corporation Announces Strategic Actions and Cost Reductions.