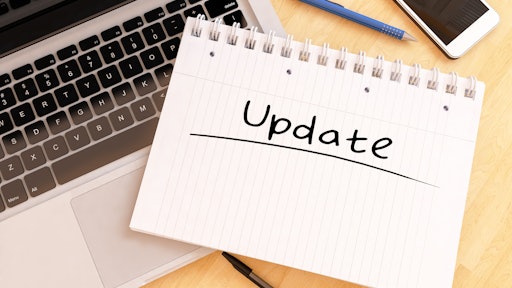 stock.adobe.com - Mathias Rosenthal
Authority Brands Adds New Company
Authority Brands launched a new home service lawn care company: Lawn Squad franchising, developed from the Weed Pro name and system.
Joining Authority Brands' trusted portfolio of home service brands, Lawn Squad offers an array of services, including lawn fertilization and weed control, lawn aeration and seeding, as well as lawn grub and insect control for both residential and commercial properties.
Originally founded in 2001 by Rob Palmer in Ohio as Weed Pro, the business currently serves the needs of the Cleveland, Columbus, and Cincinnati, Ohio, markets.
"We are building upon the foundation that made Weed Pro a success while embracing a broader vision of growth and impact," said Rob Palmer, founder of Weed Pro, now franchising as Lawn Squad. "Our mission is to provide exceptional lawn care along with a platform for franchise owners who share our passion for excellence."
JCB to Construct New Factory
JCB is set to build a new factory in North America, which will create 1,500 new jobs over the next five years.
The construction of the 720,000-square-foot factory will begin early next year on a 400-acre site in San Antonio, Texas. The new facility will manufacture machines largely for customers in North America. The plant will be the second JCB factory in North America, where the company began manufacturing in Savannah, Ga., in 2001.
"North America is integral to the growth and success of JCB's business in the future and the time is now right for JCB to expand its manufacturing presence there," said Graeme Macdonald, JCB CEO. "Texas is a vibrant and growing economy, and the state offers great advantages in terms of a central location, as well as good highway and port access. The city of San Antonio also has a well-established skills base, which makes it a very attractive place to set up a factory."
JCB has 22 factories around the world, including 11 in the U.K., and others in India, Brazil and China. The company will mark its 80th anniversary in 2025.
MetalCraft of Mayville Buys Bluebird Turf Products
Metalcraft of Mayville has acquired Bluebird Turf Products located in Auburn Hills, Mich., effective Oct. 9.
The company's foundational belief that "Employees Make the Difference" remains evident, as Metalcraft will retain the 21 existing employees at the Auburn Hills location.
According to company management, this new acquisition offers Scag Dealers around the world an additional complimentary product for its current product catalog. At the same time, the Bluebird rental network will have immediate access to Scag's turf renovation and debris products for their rental lineup.
Electric Sheep, which is creating the first large-scale outdoor maintenance company powered by artificial intelligence and robotics, acquired two companies: Phenix Landscape and Complete Landscaping.
Electric Sheep is an outdoor maintenance company powered by artificial intelligence and robotics. It acquires traditional outdoor service providers and progressively transforms operations by deploying its proprietary AI software and robots. For 2023, Electric Sheep is on track to grow revenues eight times since implementing this model.
"The businesses we are focused on right now have great facilities, a strong team, well-maintained equipment and a solid customer base where we can automate operations and expand. Both Phenix and Complete met all of that criteria, and we are excited to integrate and inject our AI-based robots into these businesses under Electric Sheep to really accelerate efficiencies on customer sites," said Jarrett Herold, COO and co-founder of Electric Sheep.
Electric Sheep's ML models are designed to automate various physical tasks like mowing and sweeping and knowledge work like inventory management, customer success and marketing. The robots explore, map, navigate and manipulate the physical world around them including HOAs, parks, university campuses and more. Electric Sheep's robots don't require an engineer on-site; they can just be shipped to the site and begin tasks alongside the crew.
NALP Partners with Labor Consultants International
The National Association of Landscape Professionals (NALP) has formed a strategic provider relationship with Labor Consultants International (LCI), a visa processing organization with decades of experience assisting employers and workers with labor needs with specific expertise in assisting employers navigate the H-2B visa program.
"Labor shortages persist throughout the landscape industry and we continue to look toward every resource possible to help NALP members navigate the H-2B process. We constantly field technical processing and filing questions that need to be routed to organizations like LCI that are true experts in the field of H-2B processing," said Andrew Bray, SVP at NALP. "I believe this partnership will benefit all our members because of the shared passion between LCI and NALP to increase the cap while continuing to provide invaluable guidance and expertise in all aspects of the H-2B program."
NALP's new partnership with LCI will give members access to LCI's expertise. Members will also have access to exclusive content, including webinars and other resources, to help program users stay compliant with the programs' complex rules and regulations.