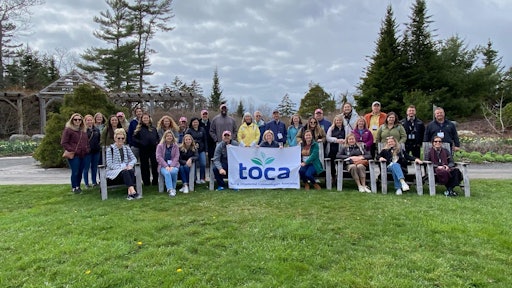 TOCA
More than 50 green industry and golf communications professionals gathered in Portland, Maine, for the 33rd annual Turf and Ornamental Communicators Association (TOCA) meeting April 25-27.
The organization is made up of editors, writers, publishers, photographers, public relations and advertising practitioners, industry association leaders, manufacturers and others involved in green industry communications.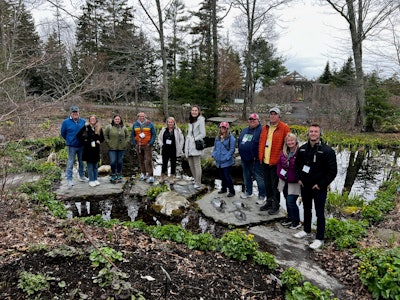 The 2023 event included various educational sessions, several of which emphasized how companies can engage trade show attendees in a postpandemic world.
"The world may look similar to 2019, but there's been a shift due to the Great Resignation and Great Retirement," said Rich Vallaster, director of marketing, Live Events & The Trade Show Wonk at A2Z Events, Personify, and presenter of the talk titled "Trade Show Engagement."
Vallaster went on to compare live events to the "new water cooler."
"Some younger people have never even been into an office," Vallaster said. "We have to think about events in a bigger and broader way. It's the best space for omnichannel connection, or creating experiences and connecting across sales, products and services and marketing. You can't just tell people to come to a booth on social media before the show and expect them to show up."
With that connection in mind, Vallaster noted that trade show exhibits can be thought of as:
A distraction-free zone
A brand experience space
An educational space
A demo space
A hospitality and entertainment space
A networking space
Nancy Drapeau, vice president of research at the Center for Exhibition Industry Research, also touched on how potential attendees crave the social interaction that in-person events provide.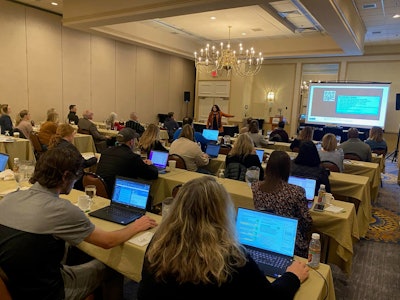 "Virtual and hybrid trade shows are becoming fewer and fewer," says Drapeau, whose presentation was titled "Positioning Your Exhibit Approach for Success in Today's Postpandemic Marketing World."
She added, "Looking forward, 94 percent of exhibitors and 87 percent of attendees say they are interested in getting back to live events."
Drapeau cautioned that while the majority of attendees and exhibitors are ready to return to in-person events, 2023 will likely still be a year of recovery, with 2024 marking a true comeback for live events.
Attendees of the 2023 TOCA meeting certainly took advantage of being together in person, with networking opportunities and excursions dispersed between the educational sessions.
Throughout the three-day event, attendees had the chance to participate in the TOCA Fun Run/Walk, a trip to the Coastal Maine Botanical Gardens, a silent auction at Rising Tide Brewery and the annual Awards Luncheon.