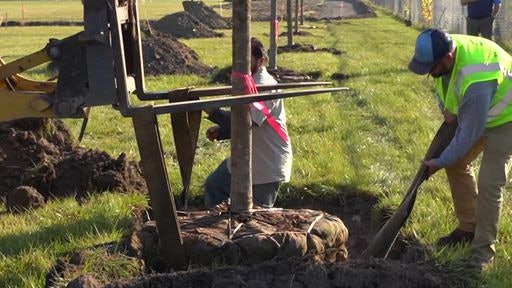 Project Evergreen
Profile Products, a developer and manufacturer of engineered specialty agriscience materials, is set to make some staff adjustments: Jim Tanner will retire from his position as CEO on March 31. Shane Porzio, who is currently the president of the company, will succeed Jim as both the president and CEO and as a director on the board of directors on April 1.
"I want to thank Jim for all he has done as CEO, growing Profile into the company it is today and positioning it so well for growth in years to come. I am honored and excited to have the opportunity to lead this outstanding organization as we build on a strong foundation," Porzio said. "My focus will be on continuing to execute on the strategy we have in place to deliver best in class products while maintaining our long history of innovation focused on advancing sustainability. I look forward to working closely with our leadership team and employees to serve our customers."
Porzio has been the acting president of Profile Products since 2021. Before he was the president of Profile Products, he was the senior vice president and global head of the food and performance materials divisions for Vantage Specialty Chemicals. He also spent 22 years with BASF in positions of increasing responsibility and the last 11 years of his career there in various senior executive roles. He was responsible for leading growth in emerging markets and throughout the world. Shane received his Ph.D. in polymer science from The University of Akron, an MBA from Wake Forest and his undergraduate degree in chemistry and anthropology from Beloit College.
Western Specialty Contractors hired Jocelyn Russell as a regional business development manager for its Kansas City branches and divisions.
In her new role, Russell will be tasked with supporting the sales staff and helping to develop business for Western's roofing and architectural sheet metal divisions. She will also handle the company's concrete and masonry restoration branch in Kansas City.
Prior to working at Western, Russell worked as a senior loan officer for A1 Mortgage Group and as a lead sales agent for Liberty Mutual Insurance Group. She has a bachelor's degree in marketing and sales from Missouri State University and is a member of Kansas City Area Healthcare Engineers. She is currently pursuing memberships in several industry associations, including Buildings Owners and Managers Association, Institute of Real Estate Management and International Facility Management.
Project EverGreen Received a Grant from the Michigan Economic Development Corporation
Project EverGreen has received a $50,000 matching grant from the Michigan Economic Development Corporation to help the national nonprofit finish the renovation of Detroit's Gmeiner Park and prepare for future green space restoration projects in the city. The grant will also provide resources to the community that will help them care for the parks in the future.
"Parks play a vital role in the health and well-being of youth and adults alike. Connecting people to their parks also enhances social well-being, relationships, safety and local environmental health," said Project EverGreen Executive Director Cindy Code. "Together with the grant from the Michigan Economic Development Corporation's Public Spaces Community Places grant program, we were able to restore Gmeiner Park and set the table to continue to create healthy, thriving parks across the city of Detroit for generations to come."
The 30-day crowdfunding campaign encouraged Detroit residents, businesses and parks enthusiasts to raise $50,000 to receive the $50,000 matching grant. The 10-acre park located in Northwest Detroit received a new 6-foot wide, half-mile walking path to draw people into the park to play and exercise as well as the installation of mature trees in and around the perimeter of the park and new tables and benches. Work will continue this year in conjunction with Detroit's Parks & Recreation department when a new playground will be installed among other plans.