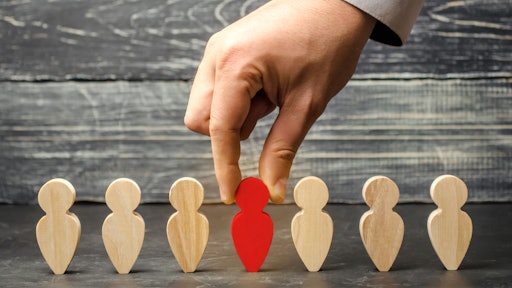 stock.adobe.com - Andrii Yalanskyi
Scythe Robotics added a pair of experienced landscape industry professionals to lead its customer success efforts and product development as the company continues on its path toward full-scale production of its all-electric, fully autonomous commercial mower, Scythe M.52.
Michael Mayberry joins Scythe as customer success lead and Emil Motycka as senior product manager at the quickly growing Boulder County-based company that was founded in 2018.
Mayberry brings wide-ranging green industry experience to his role directing Scythe's existing customer relationships to drive satisfaction and ensure successful robot deployment. Blending a passion for the outdoors with a deep interest in technology, he is skilled in digital systems development, field operations management and strategic planning. Mayberry is a regular conference speaker and panelist who shares how technology can create new ways for the green industry to conduct business. Rising from the field to executive leadership over the course of his decades-long career in the industry, Mayberry was most recently the chief technology officer with Level Green Landscape in Upper Marlboro, Md., where he directed the company's strategic efforts and found ways for technology to support business goals while enhancing the company's products and services.
With more than two decades of experience in the green industry, Motycka is a seasoned product management leader with a proven record of developing innovative products that exceed customer expectations and drive business growth. Mowing lawns from an early age, Motycka built a sizable local landscaping business throughout high school and college. This experience in the field launched him into product-focused roles at high-growth, venture-backed startups Rachio and Sunday as well as the industry giant TruGreen, where he served as director of digital technologies. Throughout his career, Motycka has overseen the entire product development process, from ideation to launch, with a particular focus on defining and delivering a positive customer experience that aligns with business objectives.
Mariani Landscape added Borst Landscape and Design, an award-winning, full-service landscape design company to its growing family of companies. Since its inception, Borst Landscape and Design has earned its reputation as one of the best landscaping companies in New Jersey.
"Borst Landscape and Design has been a respected member of the green industry for many decades. They share our values and consistently deliver a high level of service to their clients," said Frank Mariani, chairman of Mariani Landscape. "Their passion for creating outdoor living spaces that look beautiful, but also function properly, resonates with our mission at Mariani. We look forward to welcoming the Borst Landscape and Design team to our family."
With headquarters in Allendale, N.J., Borst Landscape and Design was founded in 1989 by President, Mark C. Borst and in 1995 the organic landscaping program was introduced, providing a complete lawn care program for clients. Today, the company focuses on maintenance and enhancements, including gardening, turf grass management, tree and shrub care, landscape lighting, seasonal enhancements, organic lawn care, as well as design build services.
The Integra Group promoted of Diane Moellenhoff to sales manager for Boss Software.
In her new role, Moellenhoff is responsible for leading a team of executive consultants representing BossSoftware products that serve landscape contractors, snow removal and field service management. She also spearheads business development efforts to solve mission critical problems with customized software solutions across emerging industries including construction, food service and logistics.
A native of St. Louis, Moellenhoff received her electrical engineering degree from the Missouri University of Science and Technology. After college, she spent almost 20 years on the West Coast with a varied career in technology working primarily in the semiconductor sector, as well as training and coaching sales teams.
Deutz Corp. Adds New Power Center, Promotes Branch Manager
Deutz Corp. has chosen a location for its newest Deutz Power Center in Howell, Mich. Located near the city of Lansing, this new Power Center will cover the states of Michigan, Ohio and a few counties in Northeast Kentucky.
Additionally, Ryan Merry has joined Deutz as the branch manager for Deutz Power Center Great Lakes East. Merry brings 22 years of experience in the equipment rental industry to his new role with Deutz. With an extensive background in business management, Merry has a track record of building strong teams and exceptional customer relationships.
Featuring a fully stocked parts counter, Deutz Power Center Great Lakes East will provide regularly scheduled and emergency service of Deutz engines, either at the Power Center location or by sending a mobile service technician to the customer's site.
Like all Deutz Power Centers, the new Howell, Michigan location will also provide dedicated application engineering and technical sales resources to OEMs. These manufacturers can receive custom, value-added production and assembly services that result in the best possible Deutz solutions for their engine specification and configuration needs. Deutz Power Center customers can also purchase new Deutz engines, as well as Deutz Xchange remanufactured engines.