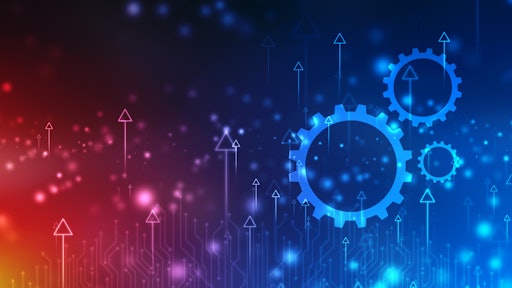 stock.adobe.com - blackboard
Ewing Opens New Location in Western New York
Ewing Irrigation & Landscape Supply added a new location in Lancaster, N.Y.
Terms of the transaction were not disclosed.
"I grew up in Buffalo, so I am very excited for green industry professionals in Western New York to gain firsthand experience of the service, support, and partnership Ewing offers," Regional Manager Cory Metler said. "This multiacre property will show that we are not only in the golf irrigation business. As the largest family-owned green industry supplier in the nation, Ewing is serious about the landscape irrigation, turf maintenance, outdoor lighting, hardscapes, and natural stone business."
Ewing Buffalo is the company's first multi-acre property in the Northeast, featuring both a wholesale irrigation and landscape supplies branch and a bulk materials yard on 7 acres.
It will serve irrigation and landscaping contractors in Western New York, and will allow Ewing to better serve golf customers through its exclusive partnership with Rain Bird Golf.
Mariani Landscape Adds Southview Design
Mariani Landscape acquired Minnesota-based landscaping firm, Southview Design.
"Southview Design's reputation of excellence speaks for itself," said Frank Mariani, green industry pioneer and Mariani Landscape chairman. "Their first-rate service and unsurpassed expertise has been recognized across the industry, but their values of respect and appreciation for their customers and partners is what sets them apart. I'm honored to have them join our growing family of Green Industry leaders."
This is the latest in a series of acquisitions by Mariani Landscape. Founded in 1978 and headquartered in St. Paul, Minn., Southview offers a variety of landscaping solutions, including design/build, enhancements, maintenance services, and snow and ice management for a large and growing client base. The company has completed over 8,500 residential landscaping projects.
With roughly 275 associates, Southview's award-winning firm provides services to both residential and commercial clients, including residential estate management, single family residential, HOA's, retail, office, commercial, industrial and professional offices.
Stanley Black & Decker Honors Future Tradespeople
To honor and support the next generation of skilled tradespeople, Stanley Black & Decker recognized high school seniors entering the trades starting on National Decision Day, traditionally held on May 1.
On National Decision Day, graduating high school seniors commit to their college of choice and typically post their decision on social media. This year, Stanley Black & Decker invited high school seniors attending a trade school to also join in on the tradition by sharing their decision on social media beginning on May 1, and throughout the month of May, utilizing a variety of free downloadable digital banners provided by the company, using the hashtag #tradeproud on their posts and tag Stanley Black & Decker.
"The skilled labor shortage is one of the biggest challenges facing the U.S. economy, with more than 500,000 open jobs in the construction industry alone," said Robert Raff, co-president and COO, Tools & Outdoor, Stanley Black & Decker. "Over the last several decades, vocational schools and careers in the trades have been overshadowed, despite the competitive compensation and stable career paths they offer. At Stanley Black & Decker, we are committed to demonstrating to young people that trade careers are rewarding and fulfilling options. We are proud to celebrate high school seniors throughout the month of May and look forward to welcoming them, the next generation of skilled tradespeople, to the industry."
GW Capital Intros Irrigation Works + Outdoor Lighting
GW Capital introduced Irrigation Works + Outdoor Lighting to Northeast Ohio.
This announcement comes at a time of explosive growth for GW Capital, a Cleveland-based management group for all current and future operating businesses owned by Tony Nasrallah. Irrigation Works is the fifth brand entity to be added to the GW Capital portfolio. The new company operates independently but serves as a supporting role to Nasrallah's first business, Ground Works Land Design, award-winning landscape and design firm in Westlake.
"GW Capital will continue to focus on vertical integration amongst its family of brands to create business opportunities for existing and new clientele," said Tony Nasrallah, President of GW Capital. "We've been listening to our customer requests and the demand for dedicated irrigation technicians is there. Launching this business allows us to bring yet another service in-house."
Prior to Irrigation Works, Ground Works business model didn't support new service requests, and almost all irrigation labor that was booked was subcontracted to local companies.
Primary company services are focused on custom design, installation and maintenance of efficient irrigation systems. The team will continue to install new systems and now has the capacity to answer scheduled services calls. In addition to these calls, Irrigation Works offers system turn-ons, winterization and backflow testing, which is an Ohio required reading that must be reported to the state on an annual basis. More technical services include smart controller upgrades, and system expansion and installation, while working with the top performing products in the industry.