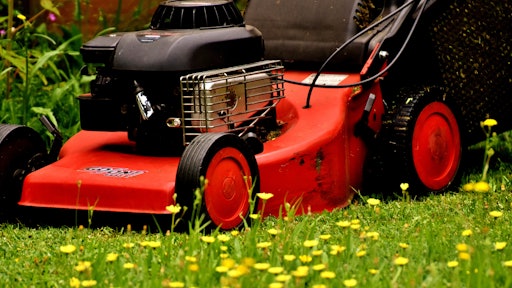 Pixabay
How often have you felt chained to your business, unable to fully nurture the heart that yearns to see it – and the people within it – thrive and prosper? What if there were a way to shake off the chains that bind you and your teams to endless obligations and responsibilities, leaving you all free to work on growing the business and enjoying the abundance of life outside it? There is a way – and it all begins with systems.
Business systems have gotten a bad rap, mainly owing to the stigma attached to their development and implementation. For many owners and managers, the exciting part of running the business is providing quality goods, services, and solutions to the customer, not configuring software and writing operating manuals. But systems are as necessary for the efficient, seamless operation of the landscape contracting business as sunlight is for plant growth. in fact, in much the same way natural systems support life, business systems support individuals and teams and provide the predictability, stability, and consistency so critical for ensuring the health and longevity of the organization. Business systems have other benefits, too.
They Reduce Costs
The costs to keep your business operational are numerous and reach across all parts of the organization, but most can be directly traced to human resource management, accounting functions, crew labor and mobilization, and vehicle and equipment maintenance. The more these necessary non-billable events can be streamlined and automated, the more cost effective they will be. Recruiting, payroll, invoice generation, crew tracking, and inventory acquisition are only a few instances of non-revenue-generating activities in your business that can greatly benefit from established systems.
They Support Growth
One of the goals for your business should be growth. Growth can occur organically as you build and refine an increasingly profitable book of business, or it can happen acquisitively as you partner with or buy out other firms. Your business should always be poised to support either type of growth, which requires systems that can scale to fit any size organization and that can be easily replicated as many times as necessary. Proper systems that are both scalable and replicable ensure the impact to the bottom line caused by normal growing pains is minimized and that operations can successfully continue during times of growth-related transition.
They Add Value
No matter the owner's investment, every business will have to change hands at some point. Adding thoughtful, well-designed systems increases a business's market value and makes it more attractive to prospective buyers, who are looking for – among other hallmarks of a robust organization – healthy margins, predictable revenue, and ease of integration (read more here: www.findtheedge.com/finance/top-10-things-that-add-value-to-your-business). Systems also indicate to lenders that the business is disciplined with its resources, which presents it as a lower lending risk.
Designing, selecting, and implementing business systems might not bring the thrill you were seeking when you started your landscape contracting business, but the results they provide most definitely will. Systems help to free you and your teams to plan, strategize, and dream of new and exciting avenues for the business to travel. Whether you are looking to reduce costs associated with overhead and non-revenue-generating activities, grow the business organically or acquisitively, or develop an ironclad succession plan, implementing scalable, replicable business systems to streamline operations and increase profitability is one of the most important and impactful ways you can ensure your business always works for you.
As a Success Coach, Mark Borrasso works closely with the Success Coaching team to deliver products and services to the LandOpt Network of Contractors. This includes providing the coaching, training and mentoring support necessary to guide each contractor from the initial kick-off phase through the transformation process. This includes, but is not limited to, weekly PAR calls, monthly site visits and role-specific training in the Pittsburgh training center. With a background in Sales and Customer Service, Mark is certainly well-suited to his new LandOpt role. He most recently served as the Customer for Life Director for VertMarkets, Inc. where we he was charged with managing a team of sales executives. Prior to being promoted to a sales role within that organization, he held an Account Executive position where he focused on building and maintaining customer relationships. A Pittsburgh-area native, Mark holds a BS in Business Administration from Slippery Rock University