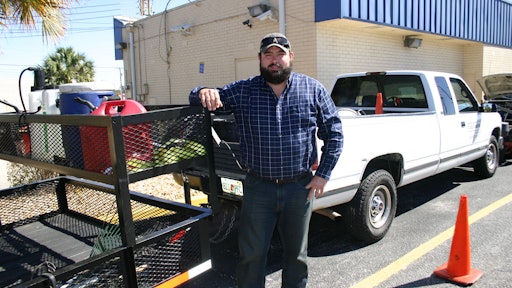 Much like the methods used to estimate and price work are vastly different from landscaping business to business, so does the manner in which landscape contractors pay themselves. That's for good reason, to a certain degree as markets, services offered and the structure of the landscape companies themselves are very different.
Ultimately, as the owner of his own company, it is the contractor's decision as to how much he pays himself. Many are just happy to be making a living doing what they love to do. But most would agree that they'd hate to be selling themselves short.
Consider the following statistics regarding salaries in the landscaping industry, but be sure to take them with a grain of salt—because your personal situation is yours and yours alone.
According to the website payscale.com:
The average salary for a landscape contractor in the United States is somewhere between $29,696 and $111,546. See how much this can vary?!
According to May 2018 data from the Bureau of Labor Statistics:
There are roughly 913,480 people employed in the landscaping industry. The average wage for all occupations is $17.34 per hour, or $36,060 per year.
Top executives earned an average wage of $46.81 per hour, or $ $97,360 per year.
General and operations managers earned an average wage of $45.90 per hour, or $95,470 per year.
Landscape architects earned an average wage of $29.16 per hour, or $60,650 per year.
Foremen (first-line supervisors of landscaping, lawn service and groundskeeping workers) earned an average wage of $23.85 per hour, or $49,610 per year.
Crew members (landscaping and groundskeeping workers) earned an average wage of $14.84 per hour, or $30,860 per year.
According to the website salaryexpert.com, average salaries for landscape contractors do vary by market. Here's a look at some of the bigger markets across the country:
Los Angeles – $75,171
Atlanta – $65,493
Dallas – $67,320
Chicago – $72,659
Miami – $65,299
New York City – $79,440
How to Pay Yourself
Experts say there are some basic owner's salary benchmarks for the green industry. The owner of a business doing $300,000 in sales will probably pay himself $36,000 annually before dividends. This is about 12 percent of sales.
Therefore, if your business does about $500,000 in sales, you'll make about $40,000 before dividends. And, for companies that are in the $1-million range, owners are looking at a salary of $60,000 to $70,000 (give or take another $10,000).
Industry best practices say any landscape business owner needs to master job costing before they can truly know how much their business can make and how much to pay themselves.
Any tips to share? Let us know!
This is an update to an original article we ran in 2013.