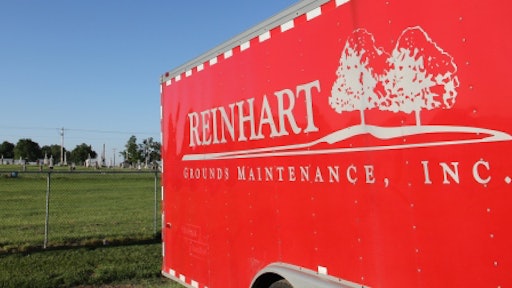 Todd Reinhart, co-owner of Reinhart Grounds Maintenance in Bloomington, IL, had a problem: He couldn't find qualified people fast enough to help him manage his rapidly growing business. So Reinhart and Jacque Grant, office administrator and customer service manager for Reinhart's Weed Man division, have instituted a manager-in-training program.
Click on the player below to listen to the podcast.
If you're interested in learning more about career opportunities at Reinhart Grounds Maintenance, send an email to hiring@weedman.net.