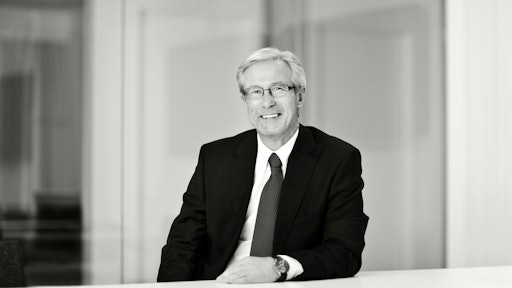 Hans Linnarson, president and CEO of Husqvarna, has offered the following comments on the company's 2012 performance.
For Americas, sales of forest and garden products were slightly lower in the fourth quarter, which mainly was a result of soft demand for snowthrowers. Although the operating loss for Americas decreased during the year, the work with measures to further improve the result continues.
Construction continued to benefit from a positive development in North America. Operating income for the business area continued to improve, although sales in the fourth quarter declined due to falling demand in markets outside of North America.
Market conditions in Europe weakened significantly in the fourth quarter. Due to the macroeconomic uncertainty, trade partners were cautious about building inventory for the coming season. Sales of seasonal products such as snowthrowers and chainsaws declined mainly as a result of the weak consumer demand. Sales were also negatively impacted by delays in some recently launched handheld products. Operating income was negatively affected by the lower sales volume, as well as product and sales channel mix.
GOING FORWARD. The Group enters the new season well prepared, Linnarson says, as retail listings with their main trade partners are on satisfactory levels.
The Group announced a SEK 1bn investment in core technologies. The investment in manufacturing of chainsaw chain and cylinders is designed to further strengthen Husqvarna's leading position in chainsaws, Linnarson says. "By expanding into saw chain, we are also creating an opportunity to grow in the replacement part market, as chains represent the biggest aftermarket category."
The near-term demand outlook for North America is positive, while the European markets are expected to remain challenging as the macroeconomic uncertainty remains.