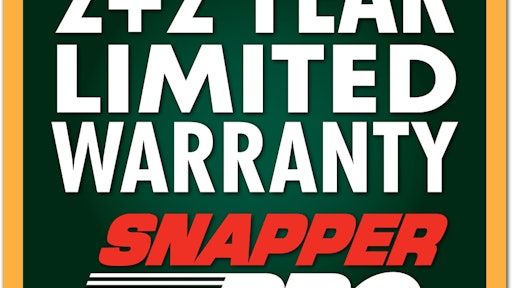 Ferris and Snapper Pro are each offering a simple warranty called the 2+2 Limited Warranty.
"We have great brands and loyal customers," says Bill Shea, vice president of commercial sales for the Briggs & Stratton Power Products Group. "Now we can back it with a warranty that shows our customers we are committed to providing performance, durability and value."
Ferris models affected: all riding mowers, Evolution and ProCut S models.
Snapper Pro models affected: all riding mowers, S75x and S800x models.
Warranty Details: Models retailed after September 1, 2012 and beginning with serial number 2015362300 and up.
Mowers are covered for four years (48 months) or 500 hours, whichever occurs first. During the first two years (24 months), the mower is covered for unlimited hours. Belts, tires, brake pads, hoses and battery and blades are covered for 90 days.