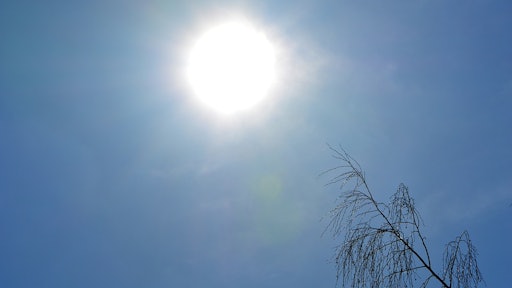 What if all you needed to power an electric mower was the power of the sun? No need to run to the gas station. That's what students in the Engineering Academy at Nashoba Valley Technical High School and a team from UMass Lowell (UML) have been working on together.
UML Professor Sam Mil'shtein and three of his electrical engineering students, led by Mukhammaddin Zinaddinov, recently partnered on the project, with the UML contingent visiting the high school on a weekly basis. It was a mutually beneficial arrangement.
"They really mentored the kids in sophisticated mechanical topics, like solar energy, battery storage and electric motor technology," Jeffrey Scheminger, engineering technology instructor at Nashoba Tech, said of the UML students. "And the age difference is really only a few years, so it was good to see our kids be able to work with those guys. It was a nice dynamic."
The solar-mower project was a continuation of a partnership between the two institutions, which collaborated on a solar-powered car several years ago.
To read the full original article, please click here.