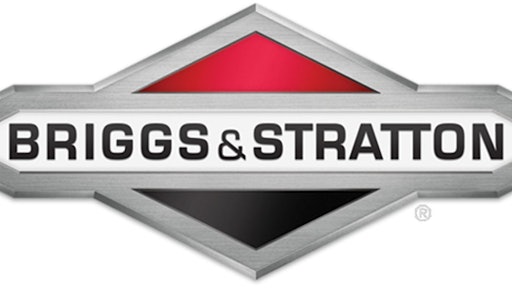 Briggs & Stratton Corporation is on a mission to invigorate the walk mower category, and educate consumers on the exciting new lawn mower engine innovations available today that are easier to start, easier to maintain and help make hectic lives a little bit easier as well.
As the world's largest manufacturer of small engines for the lawn and garden industry, Briggs & Stratton supplies engines for eight of the top 10 selling brands in the U.S. and can be found in more than 50 million garages across the country. Through a PowerPulse study surveying 500 lawn mower buyers, the company found nearly 20 percent of people who recently purchased a gasoline-powered walk-behind mower weren't necessarily replacing a broken machine, but upgrading for new technology. The others may not be aware of the advanced engine technology now available to them—Briggs & Stratton wants to change that.
The campaign consists of radio, digital and social media aiming to get potential buyers to consider replacing their current older mowers with modern, innovative ones.
"Briggs & Stratton knows engines and it knows innovation. From lawn mowers that can fold to store upright and save space to engines that never need an oil change to a pushbutton start featuring lithium-ion battery technology, we create conveniences that weren't thought of just a handful of years ago," says Rick Carpenter, vice president of corporate marketing. "In fact, it's likely that the engines we make today are 35 percent cleaner than the ones many people own."
According to Briggs & Stratton, its campaign will feature its most significant lawn mower engine innovations:
Mow n Stow technology, which enables homeowners to fold the mower and store it upright without any fuel or oil leaks for a 70 percent smaller footprint than a typical mower.
Just Check & Add technology to eliminate oil changes for easy engine maintenance. Simply check your oil levels and add if needed.
Quiet Power technology to become up to 50 percent quieter.
The InStart lithium-ion electric starting engine series, which combines the starting reliability of lithium-ion battery technology and the power of gas, allowing for starting every time with the push of a button.
ReadyStart starting technology that's guaranteed to start within two pulls or Briggs & Stratton fixes it for free. The engine doesn't need to be primed or choked—just pull the rope.
"We want consumers to know what's possible and that mowing their lawn no longer has to be a chore." Carpenter concludes, "If your mower is more than five years old, you owe it to yourself to see how far mower engine technology has come."