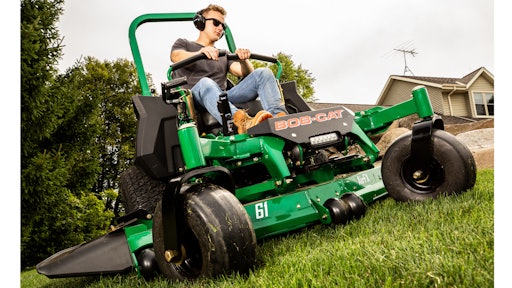 In what's become a stunning March tradition, Mowers Direct recently announced its sixth annual Mower Madness tournament—a three-week, bracket-style competition to determine the best-loved lawn mower brand in the U.S.
This year, the company has even more to offer the Mower Madness community.
As in previous years, the tournament begins with 64 of the best-known lawn mower brands placed in a bracket. The brands face off in six rounds of head-to-head competition, with lawn mower enthusiasts voting for their favorite mowers in each pairing.
"Playing Mower Madness is easy and fun," says Jasmina Milankovic, a category manager at Mowers Direct. "All you have to do is go to Mowers Direct and vote for the Mower Madness teams you want to win each round. You don't even have to fill out a whole bracket—just click and submit!"
In addition to the main tournament, Mowers Direct is showing its appreciation to the mower community this year with a giveaway for a free lawn mower up to $500 in value.
"Every time players submit their votes and their email address, they'll be entered into our giveaway drawing," Milankovic explains. "They can vote one time each round, which gives them a total of six chances to win a new mower. We'll be choosing the winner randomly at the end of the tournament, so take a chance and make your picks!"
For Milankovic and the rest of the Mowers Direct team, the giveaway embodies the spirit of Mower Madness. "Sure, there's a lot of competition around which brand is the best," Milankovic says. "At the end of the day, though, this game is about bringing together a very passionate community of lawn care professionals and enthusiasts for a little bit of fun … and maybe some bragging rights."
The 2017 and 2018 Mower Madness champion, BOB-CAT Mowers, is a well-respected brand in that community. "BOB-CAT's fans are dedicated and BOB-CAT knows how to fire them up on social media. We'll see if it's enough for them to earn a three-peat this year, or if another brand will make the final cut and be crowned Mower Madness champion," Milankovic concludes.
Mower Madness began on March 18, 2019, and ends on April 8, 2019. To learn more and play, please visit www.MowersDirect.com/MowerMadness.
Power Equipment Direct operates 14 niche online superstores. The Bolingbrook, Illinois-based company operates AirCompressorsDirect.com, SnowBlowersDirect.com, TillersDirect.com, LeafBlowersDirect.com, ChippersDirect.com, PressureWashersDirect.com, ElectricGeneratorsDirect.com, WaterPumpsDirect.com, SumpPumpsDirect.com, ChainSawsDirect.com, LogSplittersDirect.com, PowerEquipmentDirect.com, StringTrimmersDirect.com and eComfort.com