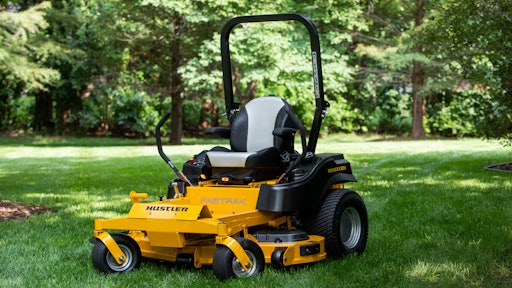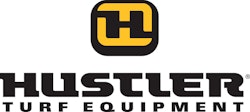 Hustler Turf Equipment, recently announced its "Power-Up" Event, which runs from May 1-31. Customers can receive a free pressure washer or inverter generator with the purchase of a FasTrak , FasTrak SDX or X-One zero-turn mower during the month of May.
"We're excited to offer this promotion as a way to introduce consumers to the full range of products Hustler offers," said Adam Mullet, vice president, sales and new products. "With grass growth picking up and lawn maintenance top of mind for both professionals and homeowners, now is a great time to invest in a zero-turn mower that is built to withstand the test of time."
The line of five pressure washers, powered by Honda engines, offers a superior and time-saving cleaning experience. The pressure washer frames and tubing are engineered with lightweight, aircraft grade aluminum, resulting in a lighter machine. To complement the pressure washers, a variety of accessories are available for additional purchase. Accessories include, but are not limited to hoses, nozzles and scrubbers. 
The Hustler Turf invertor generator has a 1.2-gallon fuel tank and 2000 starting watts. It features an eight-hour run time at 50% load with ED warning lights for low oil and power overload. This product also comes with a three-year limited warranty.
To learn more about Hustler Turf and its products, or to locate your local Hustler dealer, visit www.hustlerturf.com.