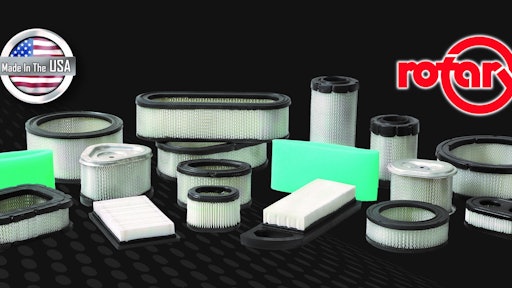 Rotary Corp.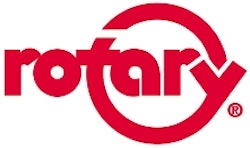 Rotary will offer all types of air, fuel and oil filters for outdoor power equipment, professionally designed to protect internal parts under extreme operating conditions while ensuring maximum efficiency and peak performance.
Professional grade air filters from Rotary improve airflow, horsepower and overall engine performance. Oil filters feature a special blend of fibers and resin that create a filter media with exceptional dirt-trapping capacity for maximum protection. Rotary filters are guaranteed to meet or exceed all OEM standards for operation with high quality benchmarks that ensure proper fit, form and function.
Rotary carries a full line of premium quality filters for mowers and all types of small engines, trimmers, chain saws, ATVs and golf carts. A special section of the company's 2024 catalog features the industry's widest selection of air filters and pre-filters plus fuel, oil and transmission filters.
An assortment of foam and pleated paper filters are manufactured at the company's world headquarters in Georgia. Rotary filters for outdoor power equipment are sold in all 50 states and 75 countries around the globe.
Request More Information
Fill out the form below to request more information about
Rotary Offers Various Air Filters for Outdoor Power Equipment