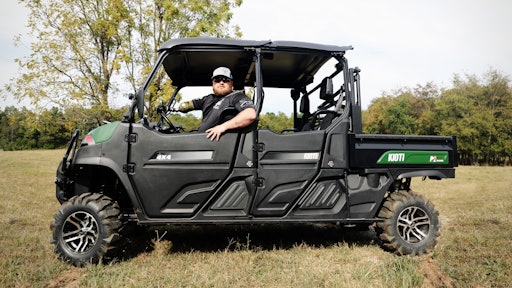 It was a crystal-clear morning on Oct. 9, 2010 as U.S. 101st Airborne Infantry Division Recon Scout Squad Leader J.D. Williams was on a recon mission in the mountains of Afghanistan. As J.D. maneuvered up a trail, he suddenly came upon six Taliban fighters—he was ambushed. Before he could raise his rifle to engage, an I.E.D. exploded underneath him. He quickly realized his legs and right arm were gone.
Growing up in the small rural town of Harrison, Mont., J.D. gravitated toward outdoor adventure activities and knew he wanted to serve his country.
His passion for outdoor survival led him to join the military right out of high school. In 2007, J.D. got his first taste of combat action in Iraq and safely returned home after the 18-month deployment.
In 2010, he redeployed, leaving behind his wife and six-month-old daughter.
He was set to come home on mid-tour leave for his daughter's first birthday party, when his life changed forever that early October morning.
J.D. has not let his circumstances deter him from living a life full of adventure
Together with Ashlee, J.D. overcame an immense amount of challenges, and they learned to thrive in their new circumstances. He now resides in Kentucky with his wife and daughter on their 80-acre farm and continues to love farming, hunting and taking care of this land.
An avid bowhunter, J.D. retaught himself how to shoot with a mouth tab and quickly realized the positive effects being outside had on his rehab.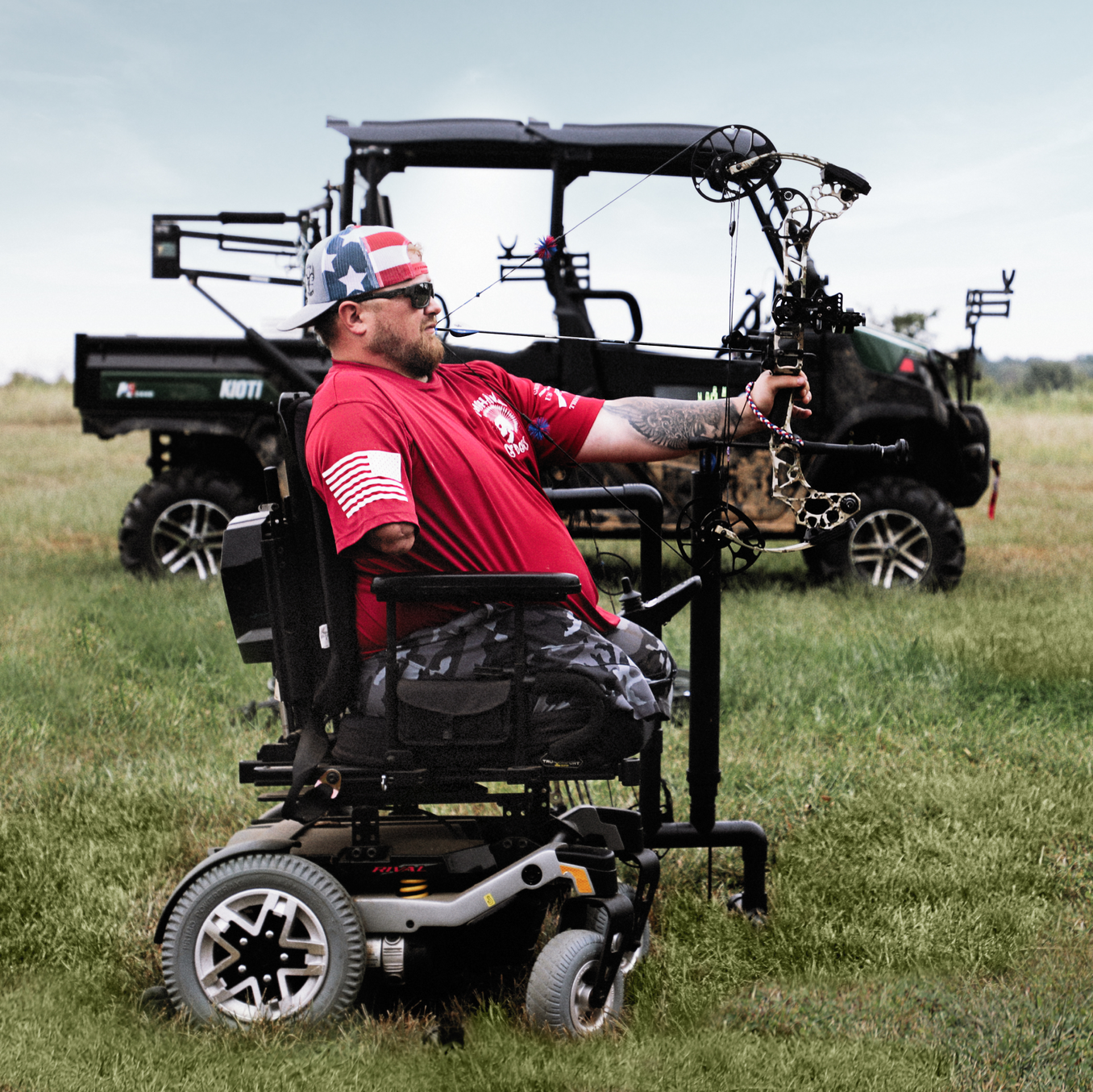 J.D. retaught himself how to shoot with a mouth tab.
"Going on hunts and other outdoor trips challenged me to adapt and overcome; there are no shortcuts whether you are handicapped or not," said J.D. "I saw how beneficial it was for my own wellbeing, and I realized if there were other warriors with me, we could work together to meet our goals. This led to me creating Mohawk Outdoors."
Mohawk Outdoors takes combat veterans on outdoor adventures that build confidence, comradery and lifelong memories.
"Doing what I love and being outdoors is what has gotten me through my toughest times," said J.D. "After seeing the impact the outdoors had on my own personal recovery, I decided to embark on a new life journey"
He said Mohawk Outdoors is a nonprofit he founded to help get my military brothers and sisters up off their couches and out in the great outdoors.
"We take combat veterans on hunts in Montana, Kentucky, and hopefully soon in Texas," J.D. said. "We host fishing trips, shooting tournaments and anything we can put together to create camaraderie."
Since its inception, Mohawk has led more than 100 combat veterans on fishing, hunting and shooting trips. The locations for the excursions are remote, a challenge in itself for the adventurers.
"I rely on wheelchairs, and the terrain on these trips tears them up," says J.D. "I always thought having a UTV would be a game changer for not only myself, but the other warriors as well."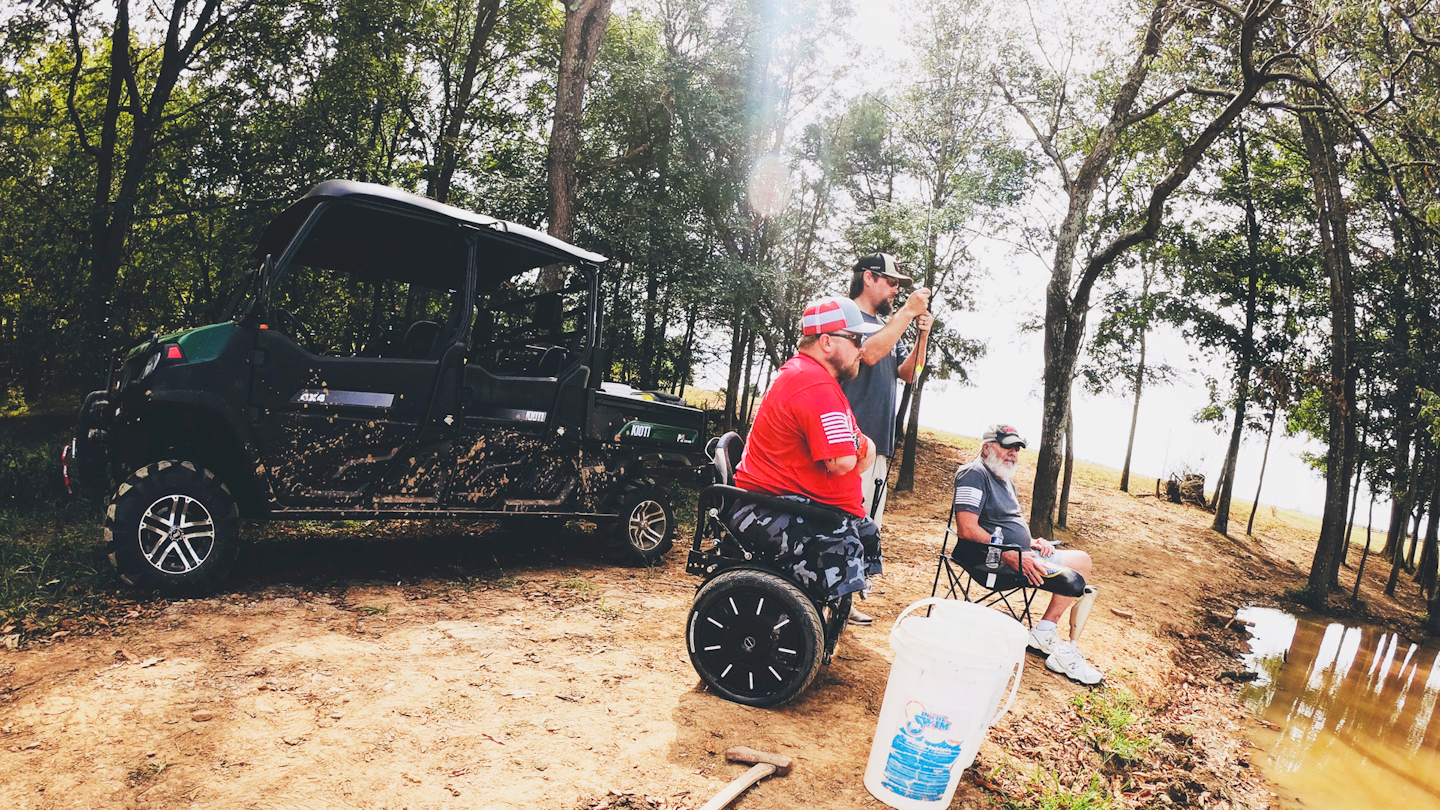 Since its inception, Mohawk has led more than 100 combat veterans on fishing, hunting and shooting trips. The locations for the excursions are remote, a challenge in itself for the adventurers.

After learning about J.D. and Mohawk, KIOTI, with the help of Life Essentials, decided to get involved.
Remote-controlled lifts were added to assist veterans getting in and out of the vehicle and in moving from side to side in the cabin, as well as to load and unload wheelchairs and supplies into the bed. Hand controls were added to the left side of the driver's seat along with a steering wheel adaption for use with a prosthetic.
There also are remote controls to direct the winch and dump bed, and can be used outside of the UTV.
"There was a lot of planning, work and anticipation that went into this project," said U.S. Army Sergeant Bryan Falkner, product support lead for KIOTI. "Seeing J.D.'s face when we revealed the UTV was so humbling, and we are excited to see him put it to good use on his next trip."
Falkner was in charge of the project on the UTV modifications for KIOTI.
As an active sergeant in the National Guard, when Falkner heard J.D.'s story, he knew he had to be involved.
Falkner focused on J.D.'s needs and facilitated the modifications listed above.
 "A lot of planning, work and anticipation went into the project," he said. "We wanted to make sure everything worked as it should for J.D.—that was foremost in my mind."
The sergeant recalled how excited J.D. was when they revealed the K9 to him and saw how much use e would get out of it.
"I felt a lot of pride," Falkner said. "It was a great experience, especially seeing how much it helps J.D. do what he loves to do—be outdoors. I'm very humbled to have been a part of this project."
 "KIOTI has really showed its values to me through its dedication to veterans and the veteran community," he added. "The company took care of my family while I was deployed during employment with KIOTI. I had nothing to worry about whatsoever. Then, when I came back, KIOTI presented me with this project to help a veteran, and I thought it was phenomenal. It speaks volumes to me, my family and my unit."
Bryan has been on the KIOTI team for three years and was deployed for one of those years. 
"The KIOTI UTV is an amazing gift, and I cannot wait to share it with our warriors," says J.D. "We have huge plans this year, and the K9 will help us get them places they have never been."