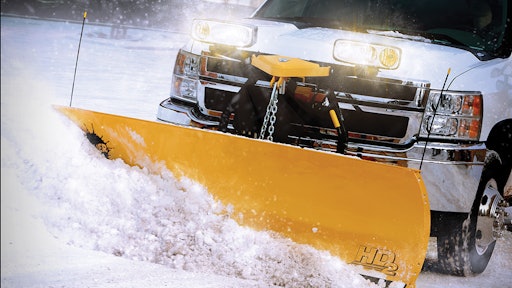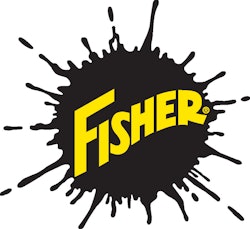 Fisher Engineering has introduced its new Fisher HD2 straight-blade snowplow, the next generation of its best-selling HD Series.
"Our HD Series plows have been the best-selling Fisher plows of all time," says Andrew McArdle, senior product manager at Fisher Engineering. "Over the years, many plow owners have asked for a variety of accessories that weren't yet available for the HD Series plow. The HD2 plow features all that was great about the HD, but now allows owners to add on a number of the accessories they have been requesting."
The HD2 is built of high-strength steel and protected against rust and wear by the Fisher Storm Guard baked-on powder coat finish in trademark Fisher yellow. The plow is 29 inches tall and available in four widths: 7'6", 8', 8'6", and 9'. Ten vertical ribs reinforce the moldboard. The plow comes standard with a 1/2-inch steel cutting edge with four alternative cutting edges available as accessories.
Optional accessories available on the HD2 plow include:
Trip-Edge Blade Wings
Back Drag Edge
Rubber Deflector
Steel Deflector
Steel SnoFoil Deflector
Heavy-Duty Lift Ram
Curb Guards
Wear Shoes
36-inch Commercial Blade Guides
Rubber Cutting Edge
Poly Cutting Edge
5/8-inch Steel Cutting Edge
Carbide Cutting Edge
In addition to these optional accessories, Fisher says the HD2 offers many standard features unique its plows, including:
Fast, reliable, custom-built hydraulics
Minute Mount 2 attachment system
Fleet Flex electrical system
Request More Information
Fill out the form below to request more information about
HD2 Straight-Blade Snowplow