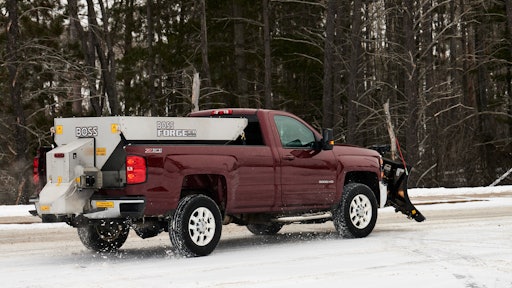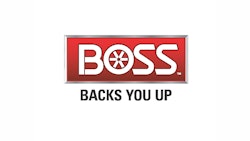 The BOSS FORGE 2.0 long bed stainless steel spreader features a 96-inch hopper designed to optimize its fit on long bed trucks and make filling the spreader easier and quicker with a loader bucket. The Forge 2.0 features:
Selection from a pintle feed or auger chain system with the same hopper and a planetary gearbox designed to deliver efficient performance across a range of ice control material.
A standard dual variable-speed controller that's fleet compatible with existing VBX spreaders.
A 2-cubic-yard capacity.
Motor covers to protect both the drive and spinner motors from falling sand, salt and de-icing materials.
A standard top screen and tie-down kit.
Options for pre-wet capability and upgraded controller.
For more information visit bossplow.com.
Request More Information
Fill out the form below to request more information about
BOSS Snowplow's FORGE 2.0 long bed stainless steel spreader