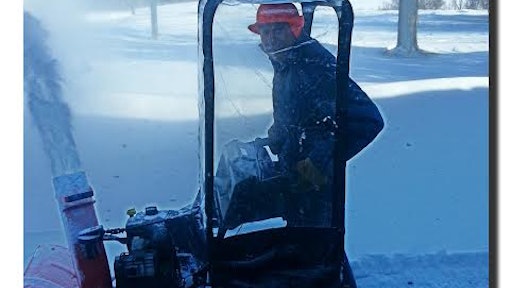 Not sure which snowthrower to buy? Don't feel bad. There are tons on the market today. Check out our Product Guide for a look at a bunch of them.
While the final decision on which specific product to purchase will likely be a tough one, you can at least figure out what you should be looking for. The experts from Honda Power Equipment offer some advice on what questions you should discuss with your equipment dealer in order to help select the right product for your needs.
What type of surface needs to be cleared? You may need to blow snow on concrete or asphalt surfaces, or perhaps gravel or mixed surfaces. You may even be clearing snow from a commercial flat roof; some of these types of roofs will require you to use an adjustable-head track-drive model.
Will I be clearing a lot of "packed" snow? If so, consider a track-drive model. Track drive makes clearing packed snow much easier.
How much area do I need to clear? A snowthrower model equipped with a larger clearing width obviously makes faster work of clearing the area in question. As a general rule of thumb, consider a two-stage snowthrower for larger areas, particularly if the area receives frequent and heavy snowfall.
For smaller and/or narrower spaces, a large snowthrower probably won't be able to access all areas. So think about the size of the properties you'll be tasked with clearing.
Do I need a track or wheel model? Track drive offers superior traction in any snow condition. These models grip the ground, which makes moving up and down inclines a lot easier. Track models, as pointed out earlier, are also preferable for handling packed snow and clearing commercial flat roofs.
Wheel models are somewhat easier to turn and maneuver. Consider a wheel model for flat surfaces, or if traction isn't that much of an issue.
How far do I need to toss the snow? Consider units that offer greatest control over distance and direction of blown snow. Increased control can reduce time and effort to clear larger commercial areas.
How easy will this be to operate? This question becomes really important if you have employees that will be doing a lot of snow clearing for you. Ask if the snowthrower model you are considering has the following:
Easy-to-understand control panels
Easily accessible control panels that are useable with gloves or mittens
Reduced noise level
Ease of transport
Ease of refueling
Icing guards to prevent the carburetor from freezing.