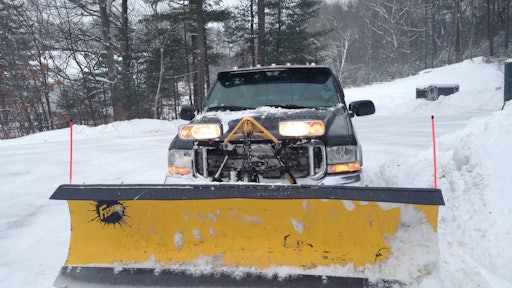 F.C. Chiodo Jr. Excavating/Paving in Bolton, MA
As a snow professional, you're probably driving in rather tumultuous weather conditions. This magnifies the importance of being confident in both your coverages and your insurer—so you can work worry free, regardless of road conditions.
What coverages should I consider?
Bodily Injury (BI) and Property Damage (PD) Liability, which helps cover your legal liability for an accident in which there is damage or injury to someone else. If you're in a crash and someone is hurt, BI helps pay for their injuries and PD helps pay for damage to their vehicle.
Collision coverage covers you if your vehicle collides with another vehicle or object, other than an animal. If you elect collision coverage and have an at-fault accident, collision will help pay for getting your vehicle repaired.
Comprehensive coverage covers damages to your vehicle caused by an event other than a collision, such as theft, vandalism and weather-related damage.
Also think about adding extra endorsements. Do you have salt spreaders, hydraulics or plow blades that you need covered? Whether it's extra gear or permanently attached equipment, it's a good idea to have it insured. Find out from your independent agent or insurer what's covered under your policy, and add extra endorsements as needed.
Keep in mind that all coverages are not always created equal. Make sure you have a larger discussion with your agent or insurer about exactly what you need to protect your vehicles and business.
How can I save money?
There are also ways you can save some money on your insurance without sacrificing the coverage you need.
Look for discounts. There are discounts available that you might not know about. For example, you can pay your policy in full and maintain continuous coverage. Some insurers even offer package discounts with your Business Owner Policy (BOP) or General Liability (GL), even if you have those coverages with a different carrier. Ask your insurer or independent agent plenty of questions to determine if you're getting the most for your money.
Change coverage for trucks in temporary storage. If certain vehicles from your other business won't be in use during winter, consider a comprehensive-only policy for those vehicles. Comprehensive coverage will protect your vehicle from things like theft, vandalism and fire while it's in storage, while allowing you to keep continuous coverage.
Look at payment plans. Rather than having to pay a policy premium in quarterly installments, some companies are willing to spread your premium over monthly payments, helping your insurance bill fall in line with your budget plan. Search for companies that offer flexible pay plans including low initial payments and no finance charges.