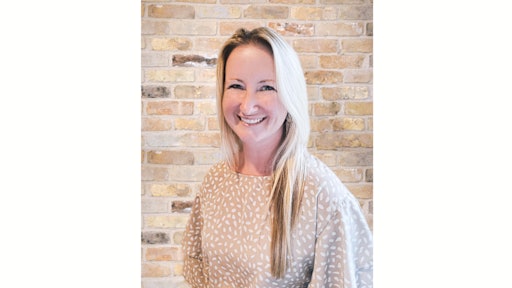 Hi, everyone. My name is Sarah Webb, and I'm thrilled to be serving as editor of Green Industry Pros and Rental.
I come from a background in B2B publishing, focusing on the green industry. I previously worked as the managing editor for the Landscape Management, Golfdom and Athletic Turf brands. Prior to that, I graduated from Wittenberg University, where I studied journalism and Spanish. Following graduation, I spent a semester teaching English in La Bañeza, Spain, and interned at Cleveland Magazine.
When I first started reporting on the green industry nearly five years ago, I had very little knowledge of the lawn care and landscaping world, if any at all.
I dove in headfirst as I soon realized the position leant itself to the idea of "learning as you go," complete with trade shows, conferences and media days. While learning the ins and outs of mowers, skid steers and dollar spot, I've developed a passion for the green industry as a whole. I love the "aha!" feeling of information clicking into place at a product demo, the camaraderie of collaborating with industry peers and the idea that whole magazines are published about topics that the average person takes for granted.
Over the course of my time with those previous publications, I accumulated thousands of minutes worth of phone interviews, traveled to Orlando, Boston, San Diego and many places in between and wrote hundreds of articles. All of that felt like a far cry from the first time I'd visited a landscaping facility in the Northeast Ohio area, not knowing anyone in or anything about the industry.
I'm looking forward to building on my experience reporting on the green industry by getting to know you, our readers, as I work with the rest of the Green Industry Pros team to revitalize the brand and provide fresh content across our print and digital channels. In doing so, I'd like Green Industry Pros to become a place that tells lawn care and landscape professionals' stories and helps you grow your businesses by seeing what's worked—and what hasn't—for your industry peers. I'd like to create a community that celebrates your successes and helps you rise to any challenges you may face.
As I familiarize myself with the brand and continue to delve into all things green and rental industries, please feel free to reach out to me via email at [email protected] with story ideas, tips, questions and more.