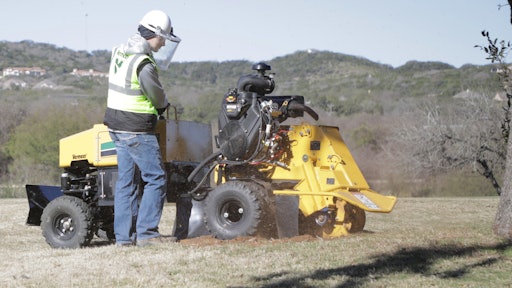 Vermeer Corporation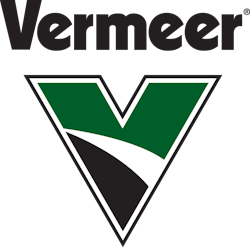 Vermeer is expanding its line of professional tree care equipment with the addition of the new SC382 stump cutter. This compact machine comes equipped with a 37 horsepower EFI Briggs & Stratton Vanguard engine, a redesigned cutter wheel to help optimize performance, four-wheel drive and an optional blade to make cleanup more efficient.
17 inch cutter wheel engineered to help improve chip containment and reduce material recirculation.
Designed to work up to 24 inches above ground and 15 inches below ground.
Outfitted with the Vermeer Yellow Jacket cutting system that features universal and reversible carbide-tipped teeth with two cutting edges on each tooth and side pocket clearance to help limit pocket rubbing which can cause power loss and premature pocket wear.
Includes two-wheel and four-wheel drive propel modes, as well as an oscillating front steering axle to maneuver through tough material and around challenging jobsites.
Machine width of 34.5 inches  allows machine to position in tight areas and fit through many backyard gates.
Equipped with an operator presence system and Vermeer SmartSweep control system. 
Request More Information
Fill out the form below to request more information about
Vermeer SC382 Stump Cutter