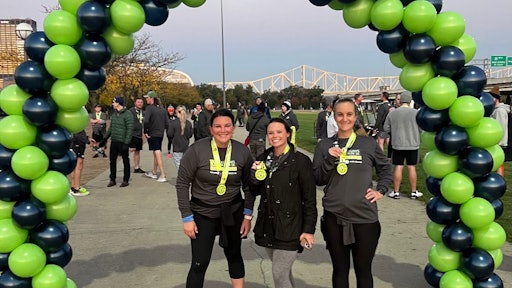 Green Industry Pros Staff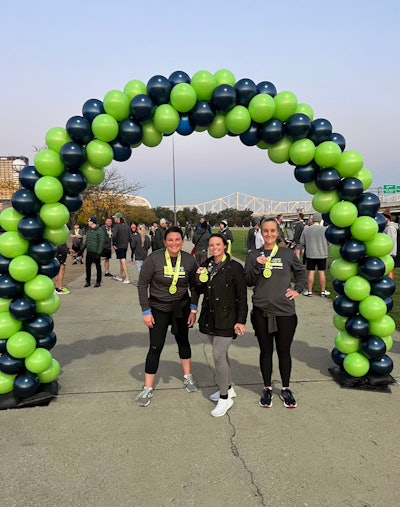 Green Industry Pros started the morning out strong as team members Nikki Lawson and Chantal Zimmermann completed Mulligan's 5K Fun Run and Walk before the show floor at Equip Expo even opened! The event supported the Kentucky Humane Society.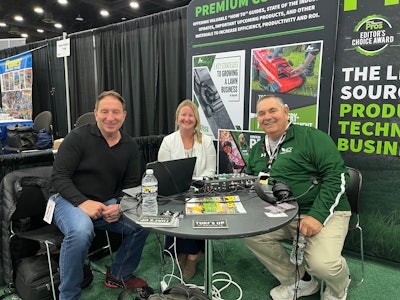 Bright and early on Wednesday morning, Green Industry Pros and Turf's Up Radio kicked off their partnership with a podcast at the Green Industry Pros' booth (No. 9048). Darren Gruner, CEO and co-founder of Turf's Up, Wayne Volz of Turf's Up, and Sarah Webb, editor of Green Industry Pros, discussed what it means to be at Equip Expo, where the green industry is headed and much more.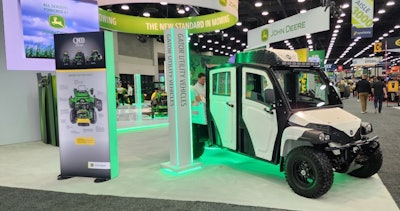 An emerging trend at the show is the increased popularity of utility task vehicles (UTVs) like John Deere's Gator. UTVs' ease of use, compact size and weight make them a no-brainer choice for many lawn care and landscape contractors. Turning heads at Equip Expo is Deere's fully customizable UTV.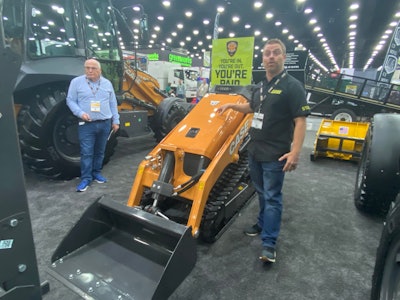 Case Construction Equipment discussed how its smaller machines are bridging the gap for contractors hoping to grow their businesses.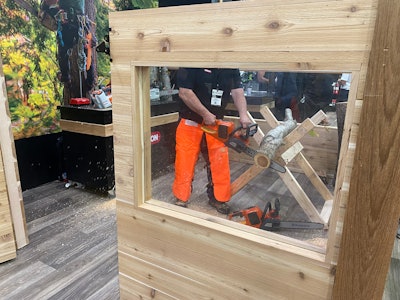 Oregon Tool demonstrated its SpeedCut Nano system in action. The system creates less fatigue for the operator and results in a smoother cut, according to the company.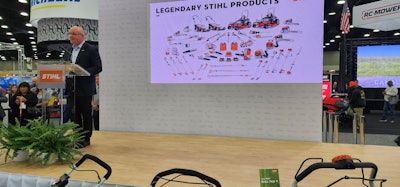 STIHL made a bold statement during the first day of Equip Expo, by vowing to be transparent in its battery-powered equipment.
"At STIHL, we are taking a 360-degree approach to give our customers the tools and solutions they need to make informed buying decisions based on their business needs," said Chris Keffer, president and CEO of STIHL Inc.
STIHL launched both gasoline- and battery-powered equipment at the show.
STIHL displayed its new line-up of battery-powered zero-turn mowers, the RZA 748, STIHL RZA 752 and STIHL RZA 760 battery zero-turn mowers with all-day run times, industry-leading speeds, and commercial-grade features with quiet and exhaust emissions-free operation. STIHL also introduced gasoline-powered walk-behind mowers to the U.S. market with four models – RM 655 V, RM 655 VS, RM 655 YS, and RM 756 YC.
"STIHL will continue to be a dual technology leader. We are making massive investments in battery technology, while also continuing to fully support the sustainable and environmentally friendly advancement of our gasoline-powered products to meet the demands of our customers who want the ability to pick their power source based on the application," Keffer said.