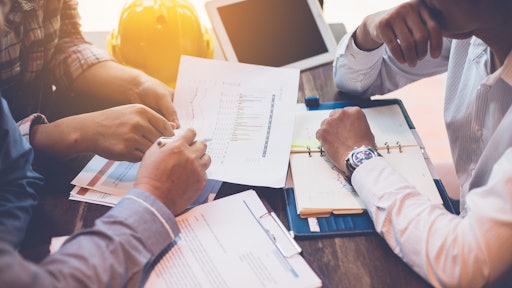 panumas/adobe.stock.com
Altoz Hires a New Sales Manager
Altoz added Ryan Garrelts a district sales manager for Florida, South Carolina, Georgia, southern Mississippi and Alabama. Garrelts brings several years of territory management experience and proven sales growth in the outdoor power equipment sector.
"Ryan's proven track record and growth-driven mindset are great fits for his new role at Altoz," said Karl Bjorkman, sales and marketing director. "He is eager to build dealer relationships, grow the Altoz brand and increase dealership sales and profitability."
LandCare Makes 4 Promotions and 8 New Management Hires
LandCare has promoted Tyler Shannon, Branden LaPrade, and Jensen Bogan to branch managers of Central San Diego, Calif., Atlanta West, Ga., and Austin, Texas.
With more than a decade of green industry experience, Shannon started at

LandCare

four years ago. He started as a production manager before advancing into an account manager role.
LaPrade joined

LandCare

four years ago and held various positions. LaPrade is dedicated to strengthening client relationships and has played an instrumental role in the recent expansion of

LandCare's

Atlanta market.
Bogan started as an account manager in 2020, thrived in the role and takes pride in creating lasting environments that connect people with nature and empower women in the green industry.
Alec

Ryan

was promoted to market vice president (MVP) in the Texas South region.

Ryan,

who joined the company in 2020 as a branch manager, prioritizes building strong relationships and empowering his team to drive business success. He is proud to oversee one the of nation's most rapidly growing markets and mentor leaders to be stewards of the environment.
Jeff Dietzel was hired as the new head of the Atlanta South branch. Dietzel brings more than 14 years of experience and has a bachelor's degree in landscape architecture from the University of Georgia.
Chris Carpenter joined the Dallas East branch with a Horticulture degree from Texas A&M.
Tampa found its new branch manager in Eric Lasko, who brings 17 years of leadership and management throughout markets in Florida.
Jeff Billinger, hired in the Raleigh branch, has a bachelor's degree in landscape design, and is a Certified Landscape Professional.
Joining LandCare's Northeast Division are two new MVPs who will oversee its operations as well as three new branch managers: Mike
Mike Harvey and Nick Carabetta are the new Northeast MVPs and they bring a combination of 45 years of green experience. Harvey has 30 years of green industry experience from frontline work to regional management and he also has a bachelor's degree in management. Carabetta has 16 years of experience and holds an M.B.A.
Jarod Eaton is the new branch manager for

LandCare's

Delaware branch. He has more than 22 years of experience in the green industry and started out at a small business garden center in Maryland and he also served six years in the U.S. army.
Finally, new Lorton Branch Manager Nick Hoxter is passionate about technology and how it will advance the landscaping industry. He holds a bachelor's degree in horticulture and recently obtained his UAS pilot's license.
Ruppert Landscape Announces New Regional VP of the Construction Division
Ruppert Landscape has named Mike Felts as the regional vice president of the company's landscape construction division.
He will be overseeing the Maryland and North Carolina branches and working closely with those teams to ensure continued financial success, client satisfaction and employee wellbeing. He has held numerous positions during his twelve years within the company, including his most recent position as vice president of human relations. Prior to joining Ruppert he held positions as a partner in a general contracting company in North Carolina, a small business financial adviser and served six years as a sergeant in the U.S. Army and was deployed to Afghanistan for two of those years. He also holds a bachelor's degree in business management from Virginia Tech.
"We are excited to have Mike back on the landscape construction side of the business and look forward to capitalizing on his unique experience and insight to help optimize efficiencies in our Maryland, Charlotte, and Raleigh markets," said Bob Jones, president of the landscape construction division.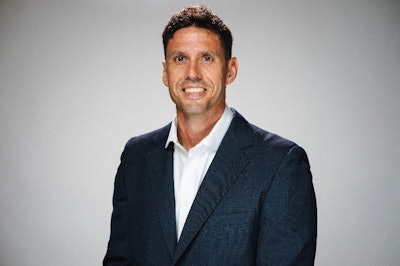 RC Mowers Moves into a New Green Bay Facility
RC Mowers has opened a new $4.8 million Green Bay office and production facility designed to assist the company in continuing to meet industry demands.
"This new facility is a result of the unprecedented success RC Mowers has experienced since our inception," said RC Mowers CEO Michael Brandt. "We have doubled our revenue every year since we opened in 2018, and with the rollout of our new Autonomous Mowing Robot (AMR), we expect to continue this exceptional growth."
RC Mowers also needed more company space as well as expanding its workforce to meet production demands. This additional workspace will allow the company to hire more office employees and engineers.
The 36,300-square-foot building is located on a 7-acre site adjacent to the current RC Mower's location. It features 9,300 square feet for office operations and another 27,000 square feet of production space. This new facility provides the growing robotic mower manufacturer with three times the space it had at its previous location.