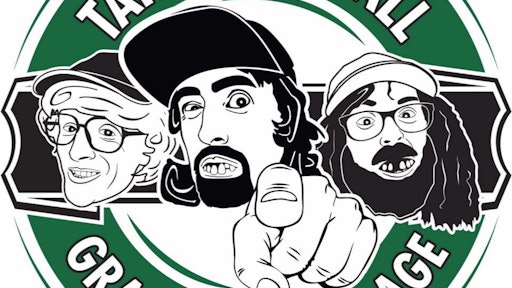 Taryl Fixes All
YouTube has become a prime destination for DIYers looking to pick up a new skill or two, be it plumbing, carpentry, or auto or small engine repair. But have you ever watched some of these how-to videos? Borrrrrr-inggggggg. Indiana servicing dealer Tim Gross is putting a unique spin on this, and is gaining quite a loyal following in the process.
Tim is the owner of Tim's Bonanza Service in Demotte, IN. He started the business in 2008 after working for 30 years at his brother's dealership, Bonanza Service roughly 50 miles away in Dolton, IL.
"I worked for Bill for a long time, but I lived in Demotte and the daily commute just got to be too much," Tim tells. So Bill helped his brother set up a small engine repair shop right there in Demotte. Business has taken off, all through word of mouth. Tim's son Kyle works for him. Tim's other son Tim Jr. works for Bill.
But what about this Taryl Dactal fella'? Which dealership does he work at? He works for Tim. In fact, he is Tim. Taryl is Tim's alter ego who's a little bit crazy, quite a bit funny, and a whole lot clever when it comes to small engine repair. It's kind of like Red Green meets Turtle Man meets MacGyver.
Taryl started his own YouTube channel, "Taryl Fixes All," in 2013. Both sons appear as characters in the videos alongside Taryl. It all started off as a silly hobby for the creative family. "We got to thinking, with all the reality TV shows out there, there wasn't one about a small engine repair shop," Tim explains. "We thought there should be, so we filmed a few episodes of 'Grass Rats Garage' and put them on YouTube."
Nearly seven years later, he has amassed over 85,000 subscribers.
EDITOR'S NOTE: These first few "episodes" are meant for a mature audience, so watch with caution and the volume turned low.
Finding Your Audience
The raunchy episodes of "Grass Rats Garage" were indeed met with some fanfare, but didn't pull the viewers that Tim and his sons had hoped for. "Then it occurred to me," Tim relates. "We should tone it down a bit and do some good how-to videos. Those would appeal to more people and be more sharable."
Taryl is still the star of the show, along with the many characters his two sons play. They shoot with a single handheld Panasonic HDC-SD90 HD video camera. Kyle and Tim Jr. then edit the videos using iMovie, a basic video editing program from Apple. Tim says they'll normally have a video shot, produced and posted on YouTube in a single day.
Roughly 250 videos now appear on the "Taryl Fixes All" YouTube channel. Topics range from "How to set the valves on a riding mower" to "How to do basic chainsaw maintenance." Most videos have been viewed thousands of times, with several climbing into the hundred-thousands. One of the most popular videos thus far, "How to fix a leaking Briggs carburetor," has been viewed over 300,000 times.
In this era of million-view viral videos, what Taryl and company have accomplished might not sound like much. But think about it: This is just a guy and his two sons producing some low-budget videos in their spare time with no marketing behind them. Heck, Briggs & Stratton's YouTube channel only has around 10,000 subscribers. The mighty Stihl has around 46,000.
"We aren't really using the videos to promote our actual business," Tim points out. "We just want to have some fun and share some knowledge with people." Regardless, the potential is definitely there. Whether or not Tim decides to make a connection between "Taryl Fixes All" and his dealership, Tim's Bonanza Service, remains to be seen.
Nonetheless, some folks are already putting two and two together. Tim lets his customers know what he and his sons are doing with the videos.
"Our customers really get a kick out of them," Tim points out. Also, a dealer he knows from Murfreesboro, TN, Dale's Small Engine, happened upon "Taryl Fixes All" while browsing around on YouTube one day. "He called asking if that was me," Tim shares. "I told him it was, and he said he really likes the videos and thinks we're onto something."
There's no doubt that they're onto something, but Tim, Kyle and Tim Jr. aren't sure where all of this will take them. Right now, it's a creative outlet that also serves as a great diversion from the daily rigors of running a small engine repair business. Perhaps someday they'll end up on the Discovery Channel, Spike TV or any of the other countless cable networks running reality shows of this nature.
For now, fixing small engine-powered equipment is what's putting food on the table. Just as Taryl likes to say at the close of every video: "And there's your dinner."
This article was originally published in 2015 and has been updated with its most recent information.