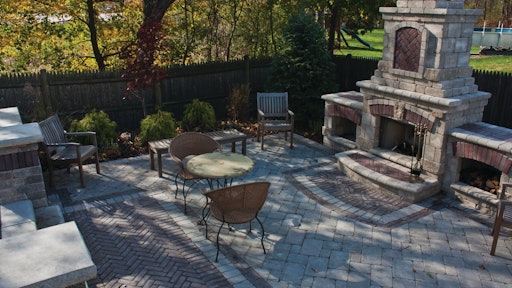 MarketResearch.com recently published a blog covering several key trends that are shaping the $6.3 billion industry for landscaping products in the U.S.
More U.S. consumers are spending money on landscaping to increase the curb appeal of their homes, which is driving the demand for decorative products, outdoor lighting, water features and heating elements. Annual growth of 5.3% is expected to continue through 2019, bringing the U.S. demand for landscaping products to $9 billion.
Three major factors that are driving the landscaping industry include:
The outdoor living trend
The need for water conservation
Environmental concerns
As part of the outdoor living trend, homeowners are installing open-air kitchens and living spaces made from all-weather materials. Consumers are buying a variety of landscaping products, decorative features, and lighting elements to highlight the natural beauty of outdoor living spaces. Fire places and fire pits are also popular additions in both residential and non-residential markets.
Weather patterns are helping to drive other landscaping trends. Landscaping or gardening that reduces the need for extensive irrigation is increasingly important in drought-ridden areas in the U.S. As cities restrict water usage, demand will rise for landscaping products that use less water such as hardscaping and synthetic turf. Homeowners trying to reduce water use are shifting to pondless waterfalls and fountains that re-circulate water.
Environmental concerns is a third key driver. New products are entering the market that use solar power and lower energy consumption levels. Reducing water runoff, especially in public areas, is a concern driving the growth of permeable pavers that allow rainwater to drain through gaps into the subsurface, limiting the amount of water diverted to storm sewers.
Recycling is another environmental issue that plays a role in landscaping, in terms of both recycled content and the recyclability of a given material. Many suppliers have improved both the use of recycled content and the recyclability of their landscaping products over the past several years.