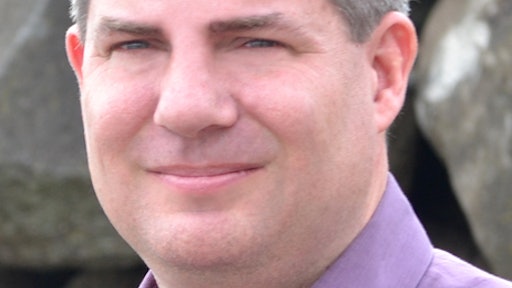 My goal as editor is to make sure that you, the readers, can be assured that the time you spend with Green Industry Pros is filled with the most important, creative and meaningful articles about the landscaping community.
Green Industry Pros seeks to publish articles that advances your knowledge and understanding of some of the latest trends and innovations within the industry.
Prior to delving into this green industry, I worked as a reporter and editor at the Daily Jefferson County Union newspaper in Fort Atkinson, Wis. for more than 20 years. I'm confident my past experience in the newspaper industry will continue to guide me in learning who you are and what you would like to see in the magazine as I also develop content for Green Industry Pros.
So far, in my first few months I've been doing exactly what I expected to do, I'm learning the industry.
As a homeowner, I'm accustomed during the spring and fall to listening to the sounds of lawn mowers and some leaf blowers over the course of the weekend and occasionally during the week. I've never really thought much of the noise level or the emissions as I contribute plenty myself and even grumble about the noise level of my own blower.
Through my introduction to the landscaping industry, I've quickly learned the that those very noise levels and emissions of the two-stroke lawn equipment is considered by many to be a problem.
The Environmental Protection Agency concluded in 2015 that two-stroke lawn equipment was an "important source" of pollutants and that communities "should create policies and programs to protect the public from (the equipment's) air pollutants and promote nonpolluting alternatives."
To date over the past couple of years, more than 500 cities including Washington, D.C.  multiple municipalities in California, Massachusetts, New Jersey, Florida and elsewhere have banned or restricted specifically the gas-powered leaf blowers, boosting the proliferation of equipment powered by four-strokes and electric or battery-powered motors.
Less noise and fewer emissions seem to be among the advantages to using electric or battery-powered equipment, which makes them attractive to towns and municipalities and the option of labeling your business as being a "green" company.
In Electrification, we explore this very issue by highlighting the value of the battery-powered equipment for the professional user.
What other aspects of the industry would you like to see explored in the future? Let me know. My email is rwhisner@acbusinessmedia.com or find me on Facebook  at https://www.facebook.com/GreenIndustryPros/ or https://www.facebook.com/RyanWhisnerGIPeditor/.