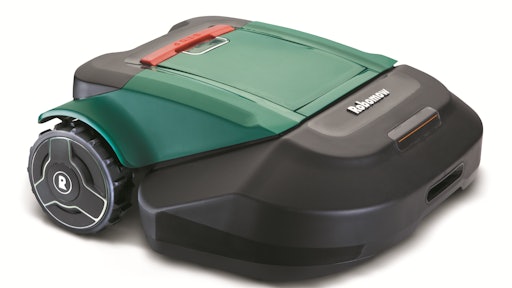 Robomow, a leader in the growing field of robotic lawnmowers, says it is ready to mow down traditional lawnmowers after reportedly seeing its U.S. sales rise by 50% in 2015.
"Robotic lawnmowers are commonplace in Europe," said Karsten Beck, chief administration officer for Robomow of North America. "But we're now starting to see more American consumers embrace the technology and make the switch to robotic lawnmowers."
Robomow has a full line of robotic mowers, all of which feature:
Battery-powered electric motors that are powerful, yet quiet
Multiple safety features, including sensors or bumpers that react to contact with objects by stopping the blade and turning the mower to a different direction
Mulching capabilities
Base stations for automatic recharging
An app that allows users to operate the mowers from their smartphone
GSM technology that allows each mower to send telemetry data back to the company to diagnose and address maintenance issue before they happen
A new feature this summer will be a shelter that can be placed over the base station to keep mowers out of the elements. Some models also have larger wheels for improved traction and hill climbing.