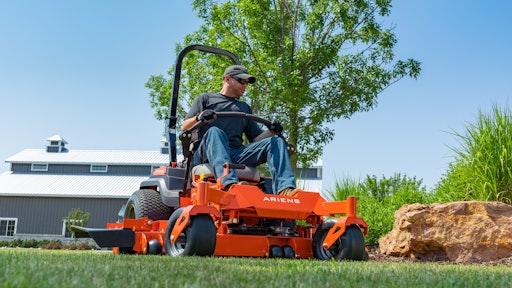 Ariens released the Zenith, its first commercial zero-turn lawn mower at the 2019 GIE+EXPO. Following Zenith's success in commercial landscaping and lawn maintenance applications in the United Kingdom and across Europe, Ariens is opening the product line to markets in the United States, Canada and other regions of the Americas.
Using experience from a design and validation team familiar with commercial lawn mower construction, Zenith is built on a one-piece, fully welded tubular frame rail that's been tested and proven to withstand commercial mowing environments. A reinforced leading edge around the front and trim sides of its 10-guage welded deck plus cold-forged aluminum spindles that generate less heat than traditional cast-iron designs compliment the frame's strength and reliability in commercial mowing environments. To bolster that assurance, its deck shell and frame feature a lifetime warranty for each unit's original registered owner.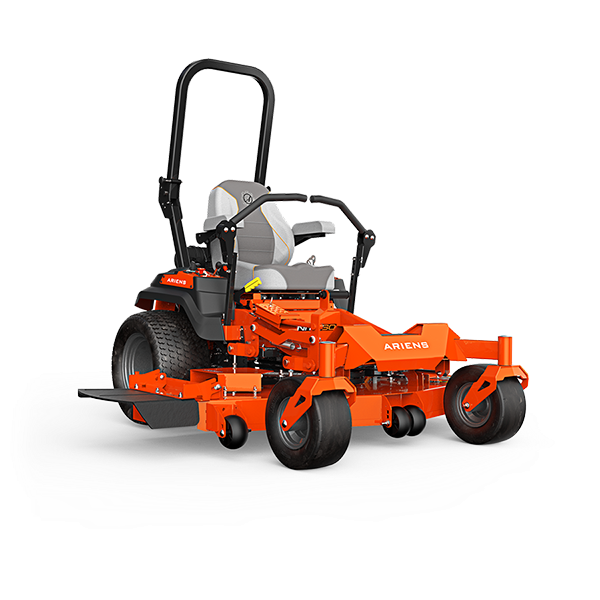 To meet commercial users' expectations, Zeniths' durability is paired with features designed to provide professional results. With a four-point deck hanging system, Zenith's deck stability in diverse mowing terrain allows the aerodynamics of its 5.5-inch deck depth to lift grass and discharge its clippings evenly. With a constant deck belt tensioning system, the same pressure is applied to the deck belts throughout the belt life, ensuring minimal belt slip across the spindle pulleys and consistent cut quality as the belt wears.
By taking a comprehensive approach to Zenith's user experience, Ariens incorporated several ergonomic features into the machine for ease of use and comfort. With an adjustable, plush, high back seat with armrests, operators of any stature can easily reach the deck lift pedal to change between one of Zenith's 15 cutting heights. Effortlessly lift the deck while using a vertical-pin selector to choose a cutting height from 1.5 to 5 inches. Rubber shock isolators under the seat and adjustable steering control levers at the hands reduce vibration and fatigue so operators have spare energy for their families after a full workday.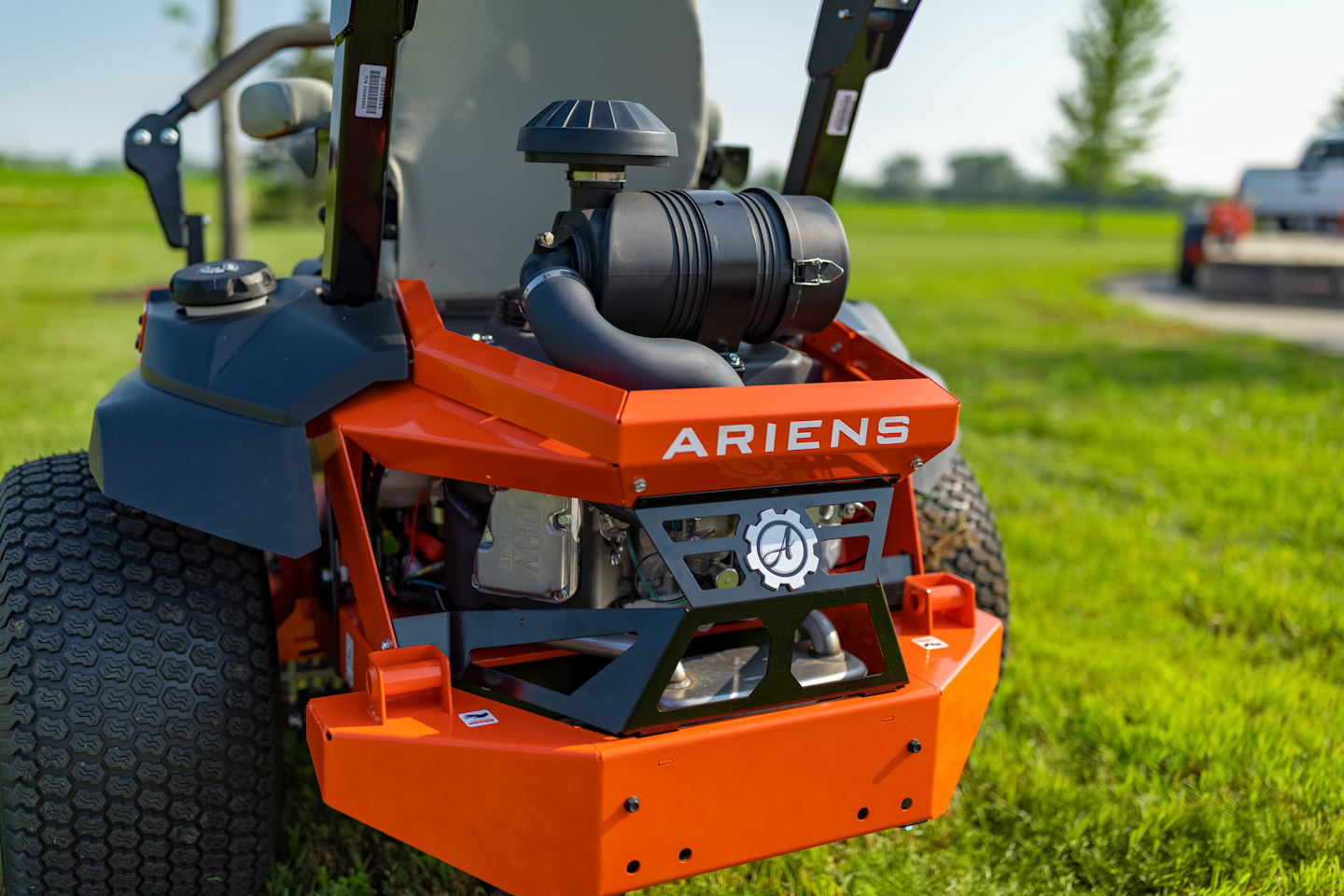 "While Ariens has been a premium, American manufacturer of outdoor power equipment in homeowner segments, growing sales in our zero-turn lines was an indicator for us to extend that manufacturing expertise into the commercial space," said Matt Medden, AriensCo vice president of marketing. "We have the engineering talent, notes from other commercial products within the AriensCo family and everything else that it takes to provide a competitive option in the market."
All Ariens Zenith models are outfitted with commercial Kawasaki FX engines, Hydro-Gear ZT-3100 transaxles and come in 48, 52 and 60-inch deck sizes.
Request More Information
Fill out the form below to request more information about
Ariens Introduces the Zenith Zero-Turn Mower for Landscape Professionals