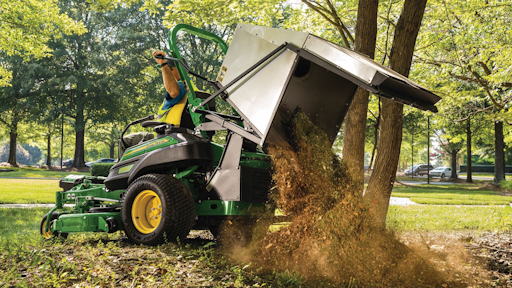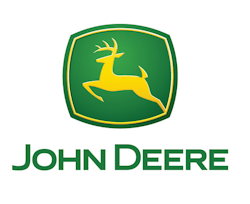 John Deere is providing customers with a more efficient product for collecting grass clippings with a new and improved Dump-from-Seat Material Collection System (MCS). The new design of the MCS moves the fulcrum of the dump lever closer to the operator for easier operation. With the new design, operators can be more efficient when dumping materials. Features include:
Compatible with all John Deere gas-powered Z900 ZTrak zero-turn mowers.
Heavy-duty steel blower, to help increase productivity and reduce clogs while operating. The blower finely chops materials,  enhancing the collection process, while the powerful suction requires less passes, resulting in saved time and money.
Tool-free clips provide easy access to the chute if a clog occurs.
Rreduces the overall length by 14 inches and width by six inches versus the previous model, making it easier to maneuver and transport.
Weight with a full collection system is two percent lighter than the previous model, reducing fuel usage and improving ground compaction.
Request More Information
Fill out the form below to request more information about
John Deere Unveils New Dump-From Seat Material Collection System