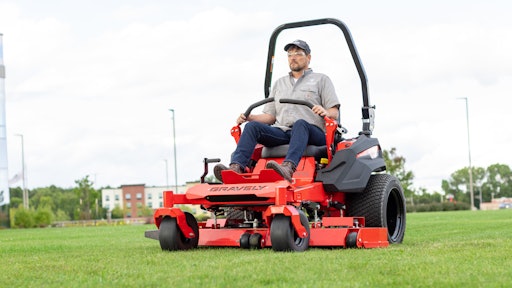 Gravely's Pro-Turn 600 is a commercial machine focused on operator comfort, while not sacrificing performance. Operators can cut more acreage faster and feel less fatigued when they trailer-up for the night. Features include:  
52-, 60, 72-inch deck
27-38.5 hp Kawasaki FX engine
Automotive-style tubular frame with lower center of gravity
X-Factor III deck made of 7-gauge steel
Dial-a-height allows quarter-inch increments from 1 to 5.5-inches
High back seat bolstered with suspension pod system
Large diameter (15-inch front, 26-inch rear) tires for smoother ride and more traction
5-year,  1,500-hour warranty, no hour limit first two years.
Request More Information
Fill out the form below to request more information about
Gravely Pro-Turn 600