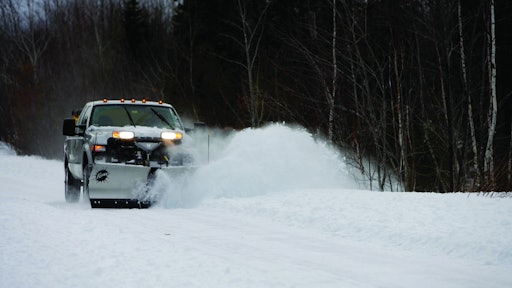 Your vehicles are the backbone that keeps your snow removal business up and running. But when it comes to the insurance for those vehicles, there may be some misconceptions floating around out there. For example, you might have been told that all of your drivers are automatically covered by your policy, or that commercial auto insurance is one-size-fits-all.
We want to clear up those myths, so we've collected some of the more widely held misconceptions and are sharing them, along with some tips on how to make sure you have the right coverages for your business.
Myth: If cash flow for your business is tight, there's nothing you can do to lower insurance costs.

Fact: Many people are surprised by how many options there are to adjust and lower insurance costs. First, request a policy review from your insurance agent or carrier. They'll work with you to determine if it makes sense to adjust your coverage limits or see if you qualify for new discounts, both of which may result in lower premiums.
Another option to investigate is payment plans. Rather than pay your policy premium in one annual payment or quarterly installments, you may be able to spread your premium over monthly payments, helping your insurance bill fall in line with your cash flow.
Myth: All commercial vehicle insurance companies use their own claims adjusters.
Fact: Most companies use part-time or contract adjusters to handle commercial vehicle claims, which can slow down the time it takes to get your vehicle back on the road and in business.
Progressive handles 100% of its commercial vehicle insurance claims with its own staff of commercial insurance experts, ensuring claims are processed faster than other insurers that outsource this work.
Myth: Your employees are covered when they drive your business vehicles.
Fact: Some vehicle insurance companies will only extend coverage to drivers who are specifically named on the policy. Make sure your insurer allows "permissive use," which means that all of your drivers are covered as long as they have your permission to operate the vehicle.
Myth: It's cheaper to buy all of your snow removal vehicle insurance products from the same company.
Fact: You need a wide range of coverages to protect your business, from commercial vehicle insurance and general liability to workers' compensation. While it might be easier to buy all of these products from the same company, you could save big bucks by buying your policies from separate providers.
Shop around to find the best deal, or ask your local independent agent for quotes from several different companies. In addition, insurance is not one-size fits-all. For example, a contractor might need higher liability limits on his policy due to worksite requirements. Progressive offers customized snow removal vehicle insurance coverages and options to meet your needs.
Myth: It's cheaper to cancel your insurance if you have a seasonal business.
Fact: Snow removal professionals who look at warmer months as their off-season often cancel their insurance, thinking this can save money. That's not necessarily the case. If you cancel your insurance policy, stored vehicles won't be protected. A Comprehensive-only policy provides coverage for businesses that don't need liability coverage during certain months, but want basic protection against incidents like vandalism, theft, falling tree branches and hail. This is ideal for vehicles that sit for long periods.
Plus, a Comprehensive-only policy provides continuous insurance. If you drop your insurance completely, you may pay significantly more to get a new policy when your peak season rolls around because most insurance companies want to see proof of continuous coverage.
Myth: All insurance companies offer 24/7 service.
Fact: Many insurance companies are only available during regular office hours, which can make filing a claim, adding a vehicle to your policy and paying bills inconvenient. Before you buy, check with your insurance company to make sure they're available when you need them.
Wonder if one of your perceptions about vehicle insurance is myth or fact? Talk to a local independent agent. He or she can answer those questions and help you determine which coverages are right for your business.
For more information about snow removal vehicle insurance, visit:
http://www.progressivecommercial.com/insurance/businesses-we-insure/snow-removal-vehicle-insurance.aspx