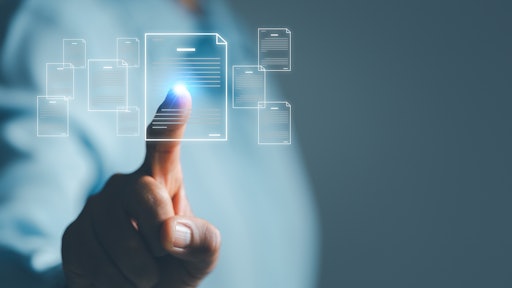 stock.adobe.com - JD8
Green industry companies looking for business management software should consider only software systems designed specifically for the green industry, according to makers of that software.
Generic software requires workarounds to fill gaps in service, adding unnecessary costs and time, experts say. Software tailored for the green industry, conversely, solves problems unique to the industry right out of the gate.
"We know what green industry firms are dealing with on a day-to-day basis," says Gage Roberts, director of sales for the eastern division of Aspire, a software manufacturer in Chesterfield, Mo. "We know what their struggles are. Our solutions were developed around their specific needs. Also, as these companies grow, and as they need new and emerging ideas and features, if they partner with us, we are familiar with changes in the industry."
Today's business management software can handle just about every aspect of business, including estimating costs, measuring jobsites, invoicing, purchase order and inventory tracking, payroll reporting and even marketing.
The software is continually updated with new features. For example, Indiana-based Tree Management Systems recently upgraded its Arborgold software so that clients can operate the system in Spanish. It's done through the Crew app, which helps companies communicate more efficiently.
"We've had so many people needing to access the software in Spanish for their crews so we added that feature," says Donna Garner, co-founder and chief marketing officer at Tree Management Systems/Arborgold.
Business management software, which today is cloud-based and usable from laptops, tablets and smartphones, can also instantly analyze long-term sales trends and profitability and catch problems early.
"If you are going over on work hours, it can let you know quickly, and you can respond right away, instead of waiting until the end of the year to find out," says Chris Darnell, marketing coordinator at The Integra Group, another Chesterfield, Mo.-based company that makes the Boss business management software.
Taylor Gould, chief revenue officer of SingleOps, an Atlanta business management software provider, says software can also help a green industry company grow without increasing overhead.
"The right software will allow one or two people to do the work of several people," Gould says. "We also see the right software increase productivity of field crews through more efficient routing, digital work orders and live vehicle tracking that can hold crews accountable to their schedule."
Doing the math
Mike Carden, senior product manager at New Jersey-based WorkWave, which makes the RealGreen business management software for lawn companies, says green industry professionals need to ask themselves what they need before investing in a system, then determine which software will address those needs.
"Does it work on the systems you need it to?" Carden says. "Are there automations to help expedite routine functions like routing and scheduling, billing and communications? It's also important to consider security. Will the system keep your data and your customers' data safe and secure?"
Arborgold software manages job scheduling and routing by finding the most efficient way to send crews out for the day. Companies only have to plot the jobsites on a map and click a button. Also, the software calculates pricing of chemicals, mulch or other materials needed for a job based on square footage of the site or tree diameter.
"We have a built-in drawing tool to draw the site, which you won't find in software outside the industry," Garner says. "You can make a two-dimensional drawing of the jobsite and include the drawing in your proposal to the customer."
Gould says SingleOps software uses satellite photos to show work crews which parts of a lawn need fertilized or mowed and where trees need to come down.
"We have a lot of companies that will also use this to show crews where high-traffic areas are on corner properties, and where the best place is to safely park vehicles on a jobsite," Gould says.
Carden says RealGreen software gives green industry companies "complete visibility" into a property, showing details like locations of fences and gates and the type of turf in a yard.
"Our flagship software, Service Assistant 5, allows for a robust property inventory on each property record, helping users avoid potentially costly mistakes like sending a technician to the wrong appointment with the wrong equipment or products," Carden says.
When it comes to payroll, Arborgold tracks both pay rates and work hours, which allows a company to weigh costs against revenue on each job.
"That's something the people in the industry often overlook," Garner says. "They work so hard, but are they making money? That's hard to find out if you're just using an accounting program. It doesn't give you the full picture per job."
Darnell says Boss software can take on all aspects of a green industry operation except accounting. That's because accountants are picky about the software they use. However, Boss software integrates with a company's accounting software. Boss records the work hours and shares that information with the accounting system.
Integration with other software programs doesn't end with accounting. Arborgold, for example, integrates with SiteOne Landscape Supply so that companies can not only price projects but also order products from SiteOne through Arborgold.
Arborgold also integrates with LandscapeHub, which assists companies shopping for plant material, and Takeoff Monkey, which helps with the project bidding process.
Information control
Companies like Aspire and SingleOps provide end-to-end software, which means green industry clients must buy their whole comprehensive package, which includes offering financing to customers, managing customer relations, tracking trucks and equipment and marketing.
Roberts says Aspire's end-to-end software is only for companies doing more than $1 million in business annually, where "point solutions" (individual software features that address one or two needs) just aren't adequate.
"Once a company reaches a certain level, there's a lot of data flying around between what's happening in the field and what's happening in the office," Roberts says. "The information will ultimately leak without a system in place to stop it, which is what our system does. It's like playing a game of telephone. You may get some of the information at the end of the line, but you can lose important information along the way."
Arborgold offers four tiers of software, each with various features, which can be further customized. The Integra Group/Boss conducts a "discovery process" or "fit gap analysis" with prospective clients.
"The Bosssystem is very tailorable," Darnell says. "We can tailor it to what companies are looking for. We find out what they have and what they're missing."
Of course, business software providers train clients in the use of their systems. Carden says onboarding for RealGreen, for example, takes about 60 days. Meanwhile, client feedback, sometimes received during training, drives change and innovation, like when Arborgold added a Spanish translator to its software.
"Customer feedback is probably the biggest consideration for RealGreen when implementing new features in our platforms," Carden says. "Specifically, how can we better equip our customers to provide services more efficiently and effectively?"